[Free Template] Concert Promotion Checklist for Tours
Use this concert promotion checklist for inspiration and to stay organized.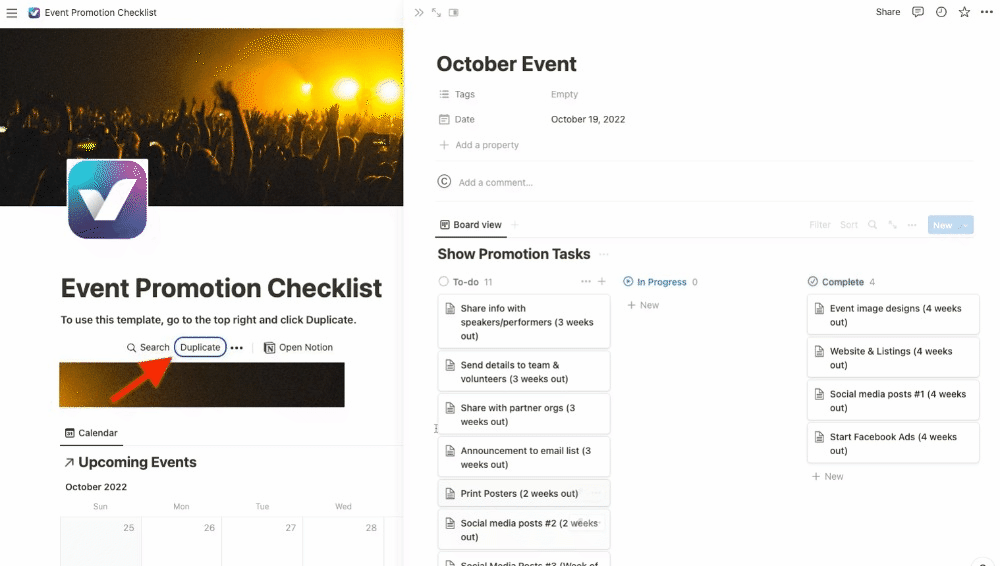 Instant Access to Free Template
How to use this template:
Whether you're a tour manager or independent musician, the logistics of promoting multiple back-to-back shows over a period of months can be daunting. 
In addition to coordinating with venues, vendors, and staff you need to make sure you're not dropping the ball on promoting shows along the way.
Stay organized and find some new promotion ideas with this free concert promotion checklist for touring acts and tour managers.
To the use the template, fill out the form above and you will get access to a link. The link takes you to our private Notion template.
There is a Duplicate in the top right corner of the screen. When you click it, it will create a version of the checklist that is yours to edit and use forever. If you don't already have a Notion account, it will ask you to create a free account. Notion has a free forever plan, so no need to sign up for paid plan.
Below we'll walk through the checklist and how to use it for every show.
Looking For Our Venue Promotion Checklist?
Check out our Venue Promotion Checklist template designed for venues hosting lots of events in one location.
Upcoming Shows Promotion Checklists
Tasks that need done for each show can get very repetitive, but they need to be done in order to get the most out of each show.
Especially when on tour, those shows can have local logistics that need worked out that differ per market.
You can find the individual show checklists either on the calendar or the table view on the right side of the screen.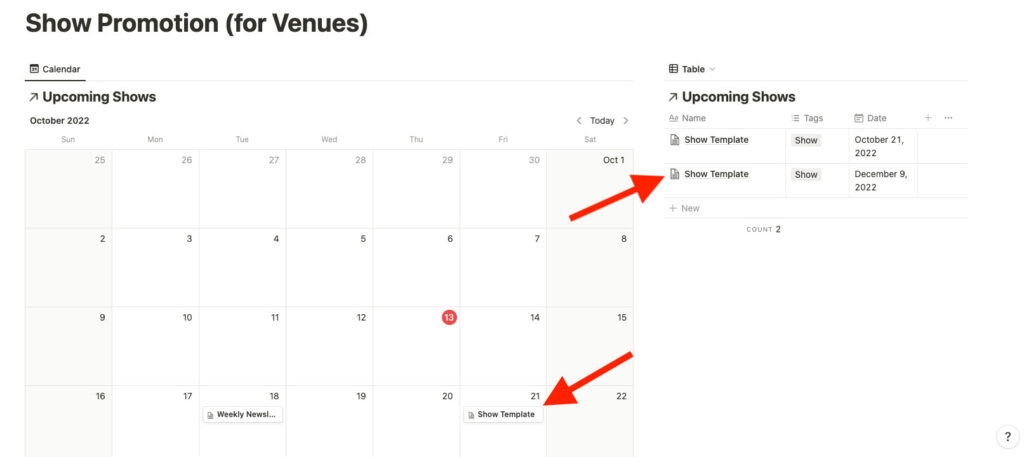 To copy the template for each new show, right click on the show card in the calendar or click the 6 dots next to the show in the list.
Using the Checklist and Board
Once you open up a specific show, you can move the task lists around from To Do, to In Progress, to Complete.
Inside each of these task lists you can create specific checklists. These can be edited however you'd like. You can also take notes here if you need them for later.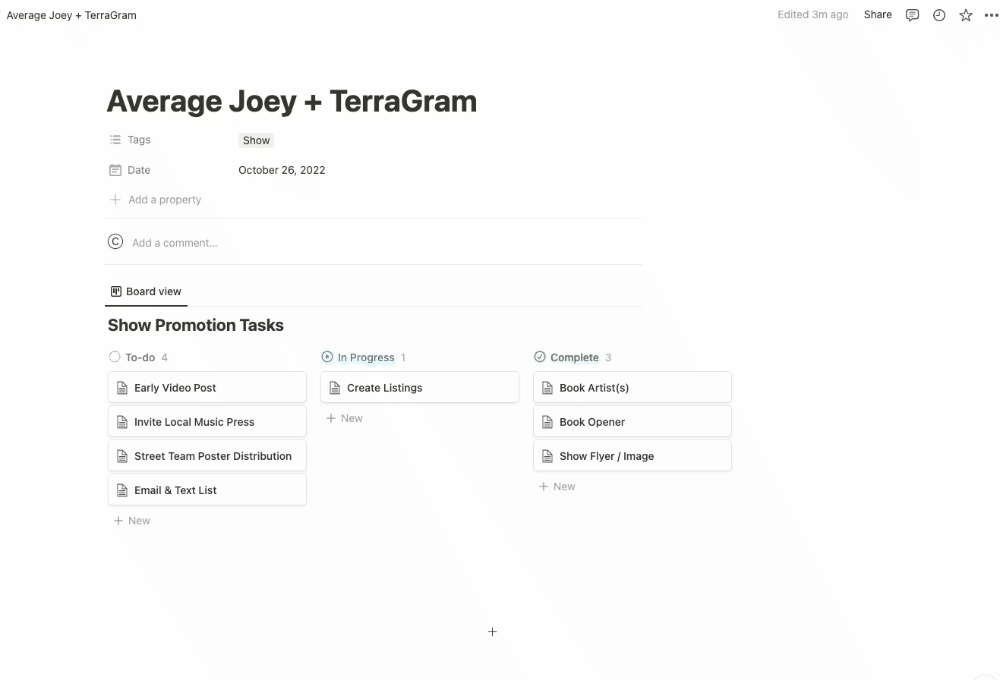 Get Ready for Your Next Show
That's it!
Hopefully this system can streamline things for you and help you stay organized. If you need multiple people to work on the checklist at once, you can either signup for one of Notion's team plans or use one shared login to keep it free.
We love helping communities connect through events. Let us know if there's anyway we can help!
[Free Template] Show Promotion Checklist for Local Venues
Use this show promotion checklist for inspiration and to stay organized.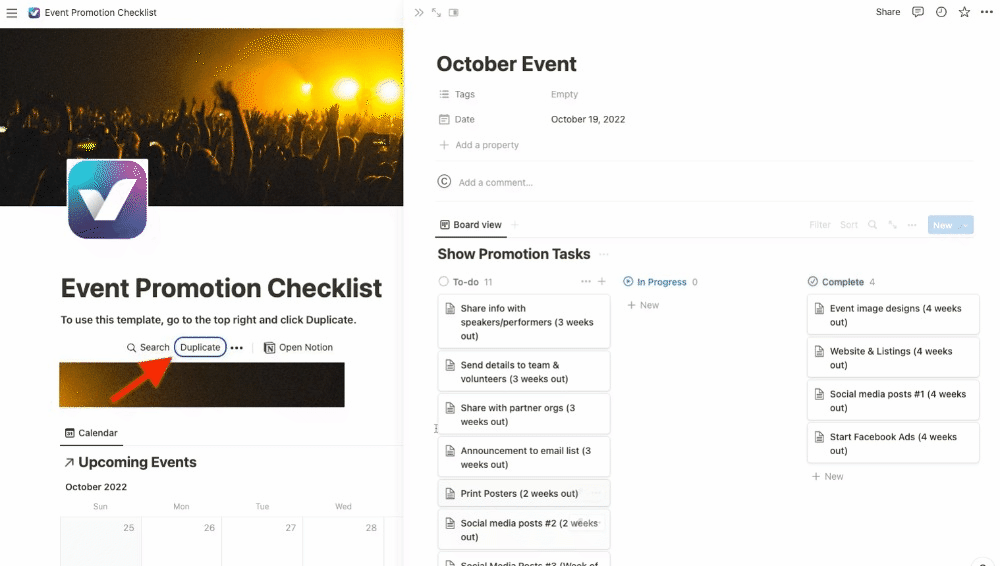 Instant Access to Free Template