Submit Once, Post Everywhere.
Promote your events efficiently to audiences actively looking for things to do.
Used by the world's top event organizers and the bar next door:
Join the 600+ event promoters using Vesta
"This is a phenomenal asset for the business as we save hundreds of hours a year on tedious labor while still being able to promote our events across a wide variety of news outlets."
More Attendees. Less Work.
Marketing automation built specifically for event organizers like you. Automate submitting your event details to countless local event calendars.
Enter Your Event Details On Vesta
Enter your event details just once into our platform.
Duplicate previous events to save even more time.
OR take advantage of auto-imports and don't lift a finger.
Promote To Multiple Channels
Choose where you want your event promoted to and then click submit. That's it.
Vesta saves you hours per event.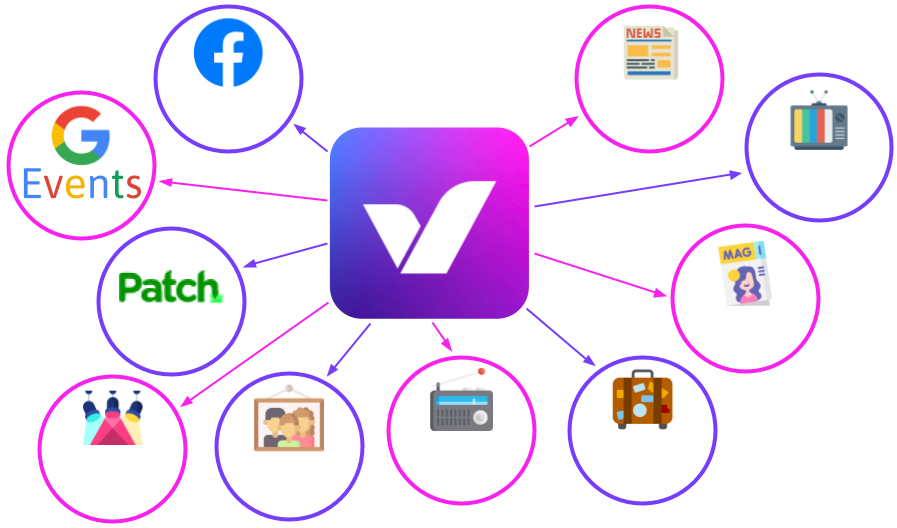 "This allows us to get back to business more quickly and sell more tickets!"
Choose From Additional Premium Promotion Options
Advertise on local media outlets where people are looking for events and to active event email subscribers.
Improve Brand Awareness and Search Engine Optimization
Beyond just clicks, promoting your events to multiple highly reputable sources increases brand exposure and search engine optimization.
"Our insights and brand awareness have grown tremendously thanks to this software."
"It was our best dollar for dollar return on investment of all of our marketing channels."
Automate posting to the best local community event calendars across multiple cities.
Advertise at the top of local community event calendars. Guaranteed placement in any market.
Reach email subscribers who have opted-in to hear about events near them. Expand your email reach beyond your own list.
Get discovered by 1,000s of locals looking for events to attend.
Free event registration software makes it easy to track and keep track of attendees.
Event discovery is broken and fragmented. 
We're fixing it for both event-seekers and event organizers.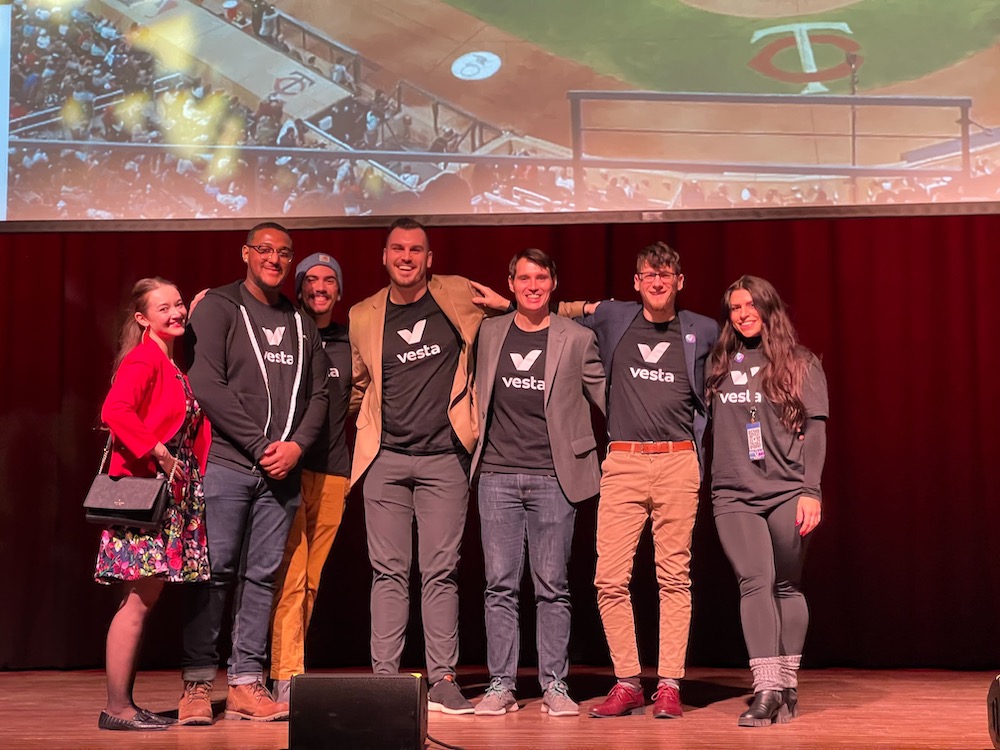 WHY EVENT DISCOVERY MATTERS
Events Connect Communities
Everyone on our team has experience organizing and promoting events. We're all avid event-seekers too.
We're creating scalable solutions to problems the event industry faces. We are starting with promotion and discovery.
Subscribe To The Promoter's Pulse:
Elevate Your Event Promotion Game Every Week
Through Curated Event Industry News
Set Up a Call With a Vesta Event Marketing Consultant