Thanksgiving can be a confusing time of year for event promoters.
Do people go to Thanksgiving events?
What type events are most successful in late November?
When do Christmas and Holiday events usually start?
Luckily, we have a bunch of data on events hosted and promoted through Vesta. We can use this to answer some of these questions and see if there are any Thanksgiving event trends worth noting.
What type of events are most successful in late November?
We sorted over 350 events that occurred during the week of November 24th, 2021 by ticket clicks. This shows us what some of the most popular events around Thanksgiving are.
There were a lot of types of events that fell into this time period that had a significant amount of ticket clicks.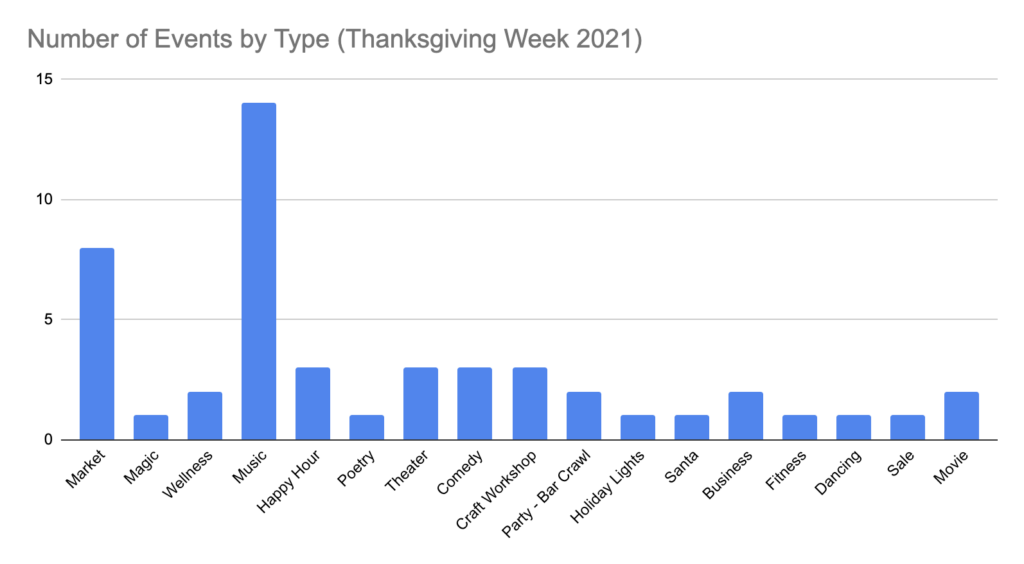 The most common type of event was music. All of those were live music, with the exception of one virtual concert. When we wrap up performances in general (also including a poetry jam, comedy, magician, etc) that category runs away as the most common event type.
However, things look when we look closer at the total ticket clicks for the individual events.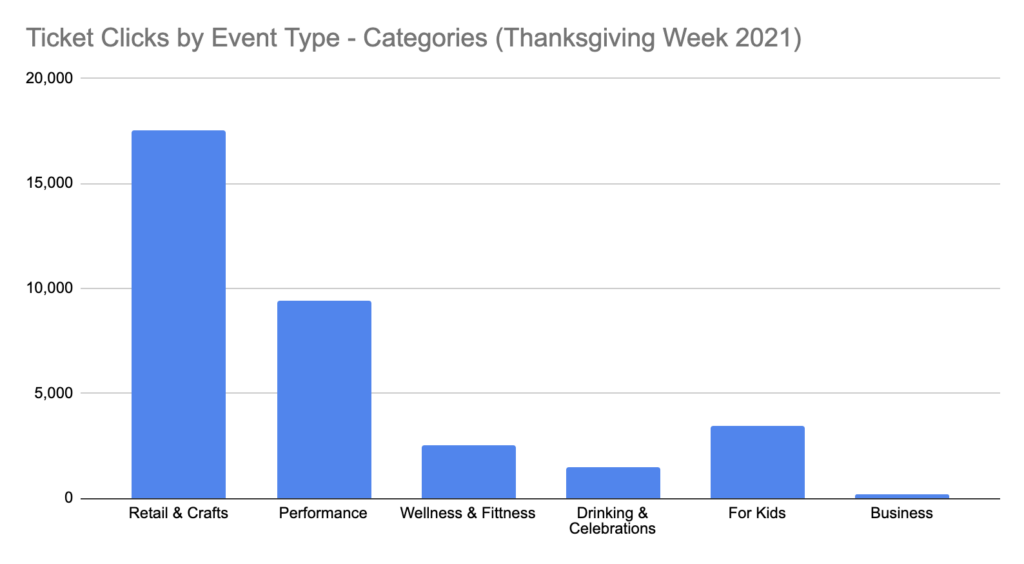 The top two most popular events, by a large margin, were arts & craft markets.
Keep in mind that this is though local community event calendars and Google Search. Performance on other marketing channels may be very different.
Throughout the entire top 50 and even the broader 350 events, arts & craft markets were very popular in late November and early December.
Arts & craft markets perform well all year round, but especially in the retail-heavy Q4 holiday shopping season.
Compared to other times of year, the week of Thanksgiving had a lower interest in drinking-focused events. Kid-friendly events also saw an uptick.
Use our free Event Promotion Checklist to stay organized:
When do Christmas and Holiday events usually start?
When the cutoff for the data was November 30th, there were only six events that mentioned Christmas or Holiday.
As soon as that data was extended to December 4th, the number of events that mentioned Christmas or Holiday jumped to fifty-six!
In a separate article, we'll take a look at the event trends for December's holiday season.
Hopefully some of this data is helpful in planning and promoting your November events this year.
Let us know if you have any other event data questions we can answer by tweeting us your questions.
Join our newsletter to get our insights before anyone else.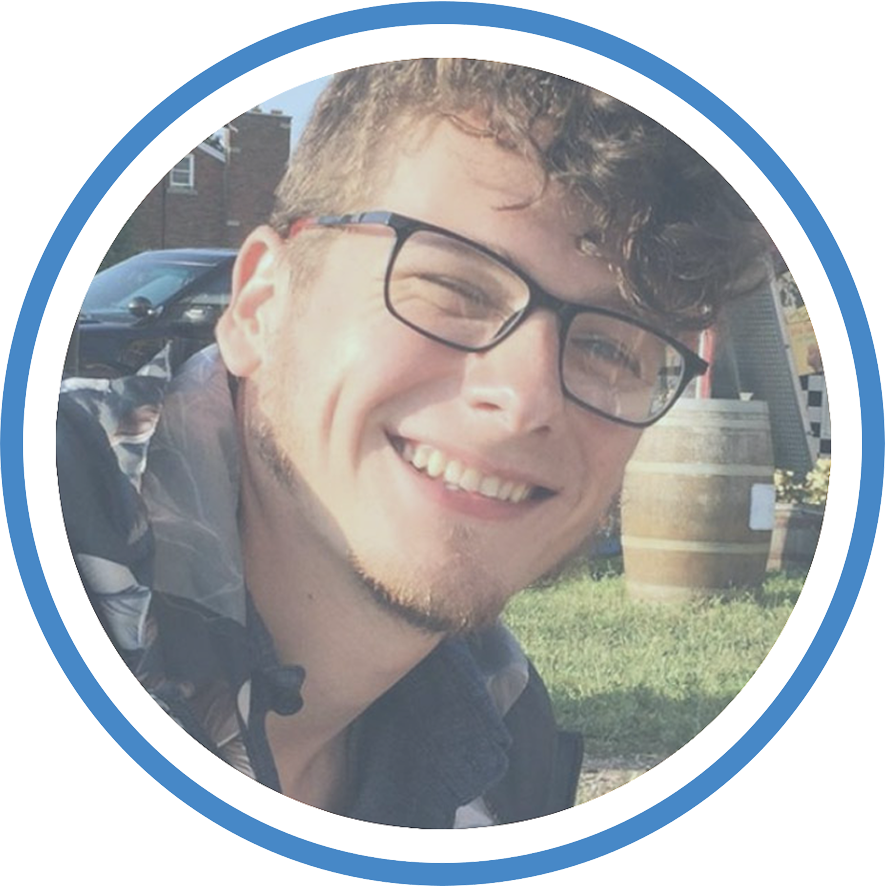 Craig is the Director of Marketing at Event Vesta. He is also Chapter Director the event organization Startup Grind Omaha that cultivates a startup community in Omaha, Nebraska.  Previously he was VP of Marketing at Beeso Studio, President of the Board of Directors at Winker Gallery of Fine Art, and spent nearly a decade in event technology in Austin, Texas and Pittsburgh, PA.