Event Promotion Checklist
Use this event promotion checklist for inspiration and to stay organized.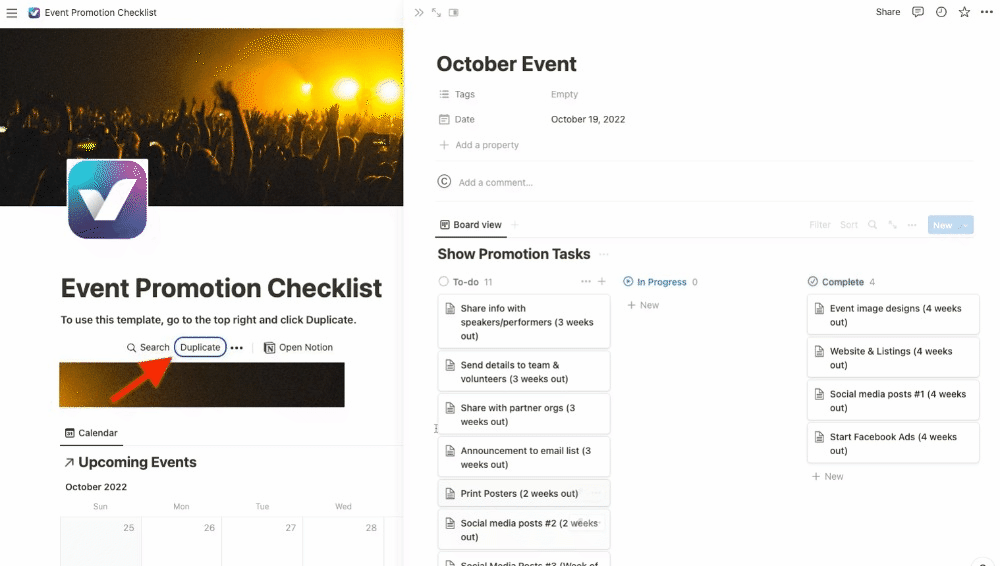 Download as Google Doc or Notion Template
Event Information Explained
At the top of the document is a space for you to add your basic event information. This makes it easy to copy and paste the info into the many places you will be sharing the event basics.
The section includes the Event Name, Date & Time, Location and Address, and a place to paste the main event listing link.
That main event listing link could be somewhere like Event Vesta, your website, or your ticketing platform. You'll want this to be the main link you want attendees to use to buy a ticket or RSVP. Even if your event is free, it can still be a good idea to have a "Save Your Spot" link to get an idea how many people are interested in the event beforehand.
Event Promotion Checklist Explained
✅ Get Event Images Designed
Every event needs at least basic images to promote it online. Most places where an event seeker will find your event will show the event image prominently.

You'll need a few different sizes of images designed. You can use a design tool like Canva for free to get started.
This section of your checklist can be a good place to keep track of the multiple design sizes that you will need to make sure you get them all done.
It is also a good idea for a lot of events to get a poster or flyer made so that you can hang them up around town.
✅ Add Event to Key Websites
Using the basic information about your event and one of the event images, you can start listing the event online.
Obvious places to start are your ticketing platform, your website, and Facebook Events. You can also list on Event Vesta and we'll share it to our app users and local calendar listings on your behalf.
If you have a business-focused event, LinkedIn Events is a great listing to create as well.
Boosting your event post on Facebook can be a great way to reach event goers. You can create ads based on interests and import lookalike audiences from your previous event attendees.
Facebook event ads continue to get more expensive, so it may be worth testing them out and deciding for yourself if this is a good advertising spend for your business.
A good way to use them is to advertise to people who already like your page(s) and friends of those people. This will increase the likelihood that your event will reach a relevant audience.
Announcement to email or text list
Email marketing for events is a powerful way to reach your audience. If you haven't started creating a list for your events already, it's never too late to start.
Basic announcement emails and reminder emails are a great way to connect to your email audience in a way that won't annoy them.
An easy-to-use email newsletter software is MailerLite if you're just getting started.
Having a text list through something like SimpleTexting can be another great way to connect with your returning fans and attendees.
If you have a free event, you can get started collecting emails through the "Save Your Spot" attendees list through Event Vesta.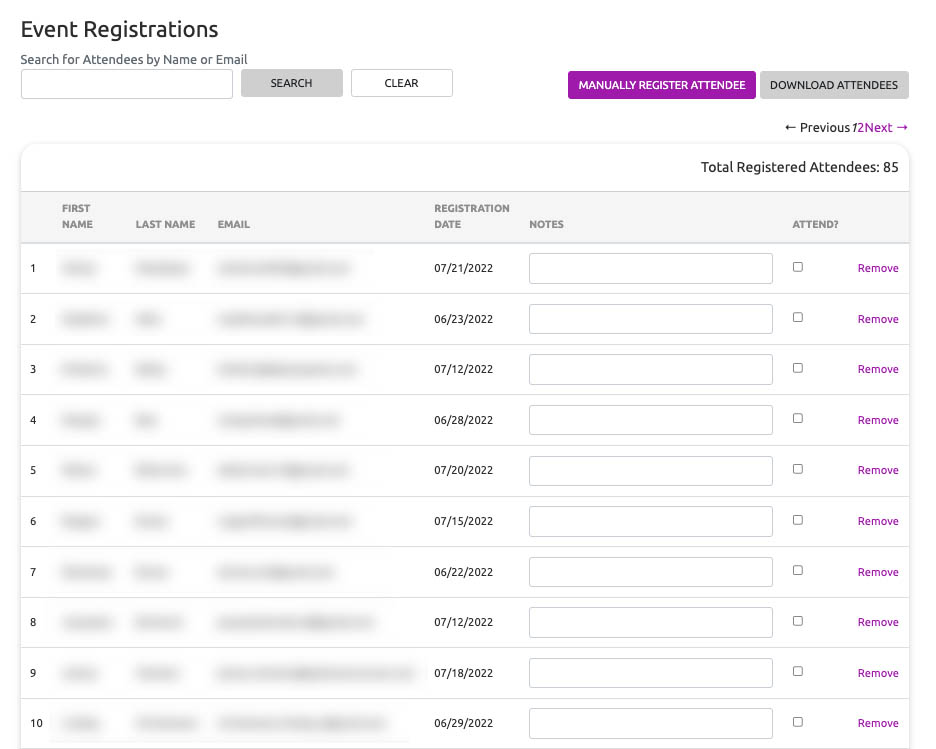 ✅ Share with Partner Organizations
Having partner organizations is a great way to reach new audiences beyond your current reach. Make sure you remind them with plenty of time that your event is coming up so they have a chance to promote it.
This might also include sponsors. If they are putting money toward your event, they will likely be excited enough to help you promote it.
✅ Send Details to the Team
An often overlooked promotion channel is your team. If you have other people working for your organization at any level, they can be great advocates for your events.
If you're doing something fun, they'll likely be open to telling people about it on social media.
Giving them an example of what to say about the event can help make it easy for them to do quickly.
Make sure to document what way is best to reach each team member. We all know one or two people who never check their email, so why not send them a text or Facebook message.
✅ Share Info with Speaker / Band / Co-Hosts
Don't forget to share the info about the event to your entertainment or speaker! Share the social media images with them and some details so that they can help promote the event as well.
Even if you've already shared the details of the event with them, this is a great time to send a reminder. They should be motivated to get a little extra promotion out of the event too.
If you really have an engaged speaker or entertainment, ask them to record a short video on the phone about the upcoming event. Make sure they know it doesn't have to be anything super high quality and only needs to be 30 seconds to a minute long.
You can share those videos on Instagram Stories, Facebook, and even TikTok if you're active on there. We are 😉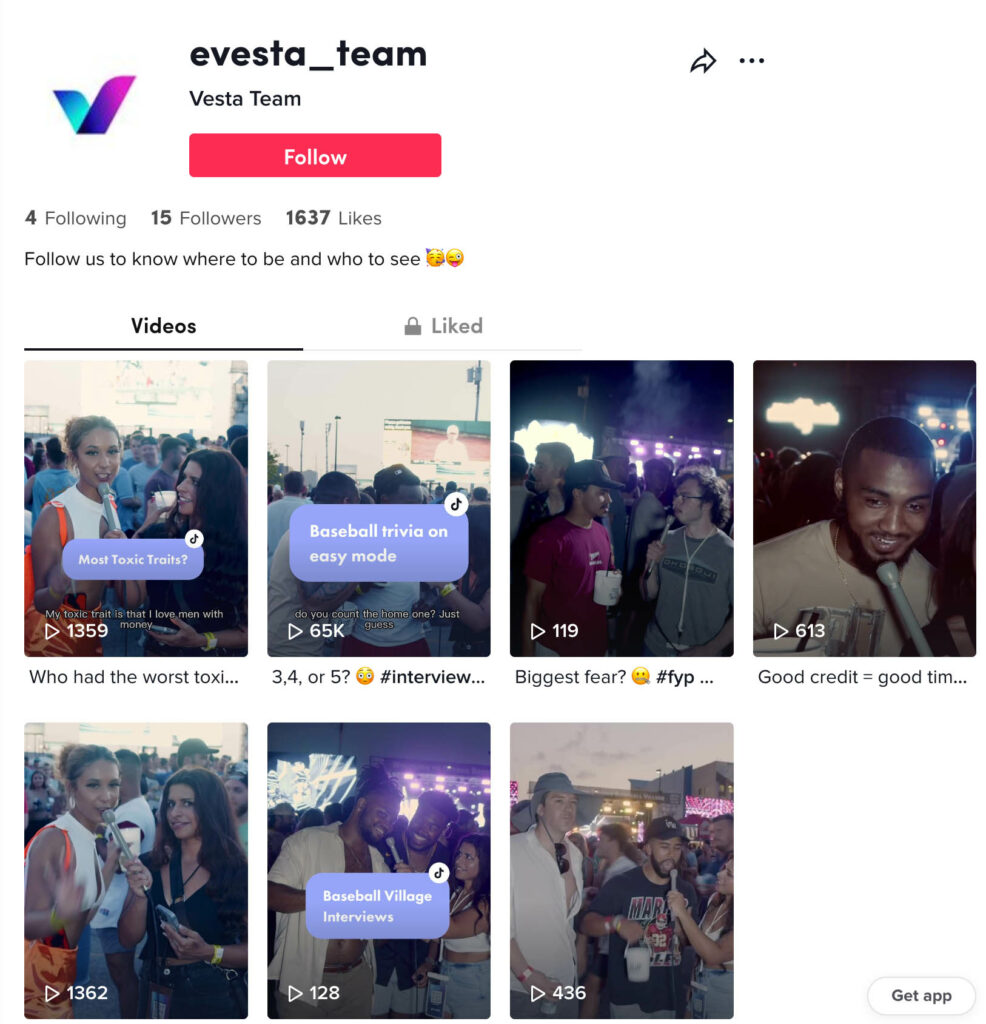 ✅ Get Flyers Printed & Post Around Town
If you designed a poster or flyer, try to get it printed at least two weeks before the event. Have someone on your team (or split up the locations) go around to other organizations that you have a good relationship with to post the flyers.
Community centers, Chamber of Commerce, and local coffee shops are great places to try. Once you know the places that are okay with you posting flyers at their location, you can create a list to reuse every time.
✅ 2 Weeks Out Social Media Posts
If you've planned far enough ahead of time, a two week out post is a good time to send a reminder that the event is coming up.
Good places to post this are all your active social media channels.
You'll also want to make sure you have your event promoted on Event Vesta by two weeks out to make sure it has ample time on local calendars to reach all the people that would be interested in your event.
✅ 1 Week Out - Thank Sponsors
One week out is another good time to post a reminder about the upcoming event. Post at least once on all your social media accounts that are active.
This is a great time to thank some of your sponsors and tag them. Oftentimes they will reshare these posts so they reach even more people.
The event is about to happen! Make sure to send out a day before the event reminder about the event to get people excited.
Again, post on all your active social media accounts and this time include your email list and/or text list.
This can be a fun time to send a behind the scenes image or video.
Push for any final RSVPs or ticket discounts on these posts.
✅ Happening Now! Reminder
It might be too late to attend the event, but a last minute "happening now" post is a great idea to drive some struggles into the event.
If it is sold out, this is your chance to hype up how cool the event is going to be.
These final posts can be more about driving people to your upcoming events than the current event. The FOMO (fear of missing out) is strong.
Use this event promotion checklist for inspiration and to stay organized.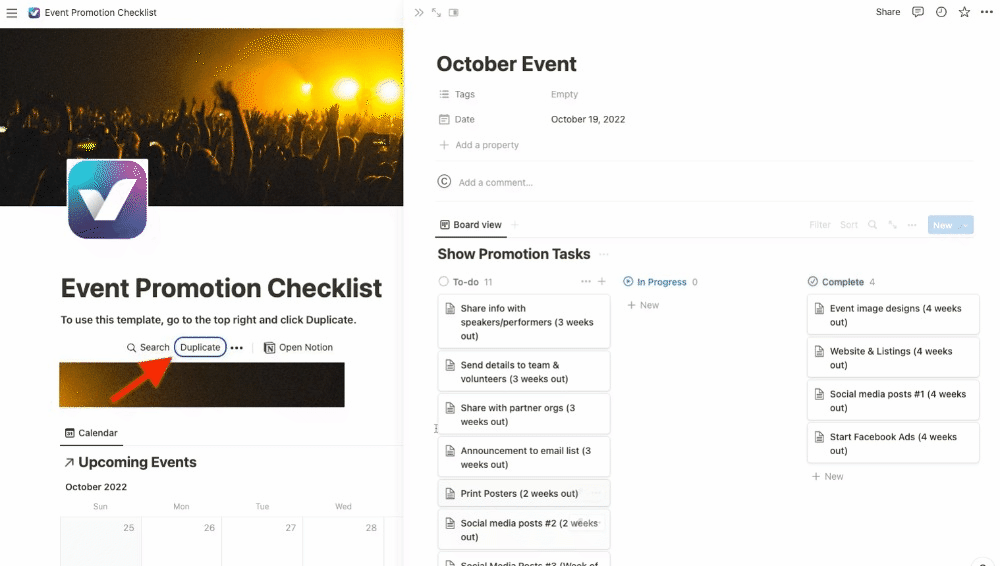 Download as Google Doc or Notion Template
Hopefully you rocked your event and got a good night (or morning) of rest. The final step should be to do a bit of post-event promotion to hype up future events or drive some final brand awareness for sponsors and your brand.
✅ Wrap-Up Social Media Shoutouts
Create a few post-event social media posts.
These can get A LOT of engagement and reach. Tag people you know attended, the sponsors, and other partners.
If you have sponsors, they will really appreciate these posts.
This is a great opportunity to use some images from the event to make it feel more real.
Here's an example of what a post-event social media post can look like: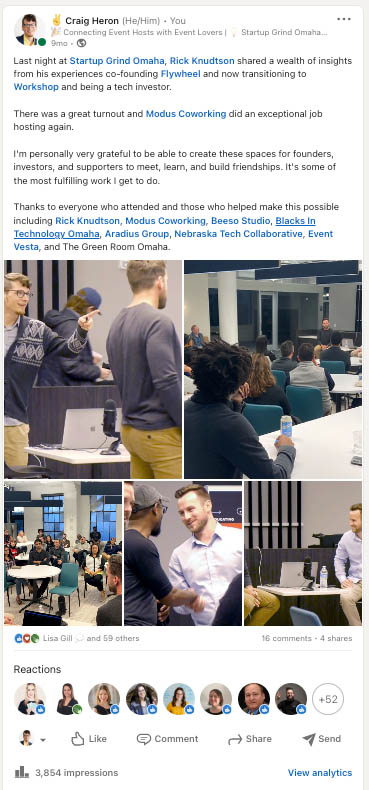 ✅ Thank Everyone Who Helped
The final step should be to send thank you emails or cards to any volunteers, sponsors, and partners.
It is just a nice thing to do, but also increases the odds they will help again in the future.
✅ Gather Media Collateral
Keep a Google Drive folder or somewhere shared to upload photos and video from the event. You can use these to promote future events or in presentations for future sponsorships.
It's a good idea to reflect with your team on what went well and what could have been better. It is best to document this immediately after the event so it is fresh in you and your team's mind.
This way when you host another event, especially if it is the same event series, you can make continual improvements over time.
Get Ready for Your Next Event
That's it! Take a chance to appreciate a job well done. In events there is always another event around the corner, so it won't be long before you'll be returning to the Event Promotion Checklist for your next event.
Use this event promotion checklist for inspiration and to stay organized.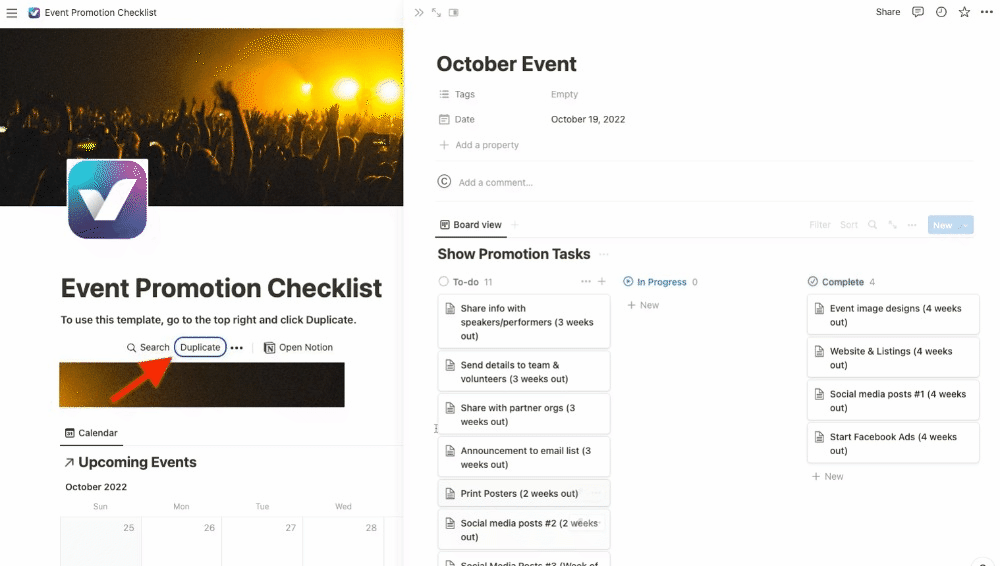 Download as Google Doc or Notion Template