How to Find Partners To Promote Your Events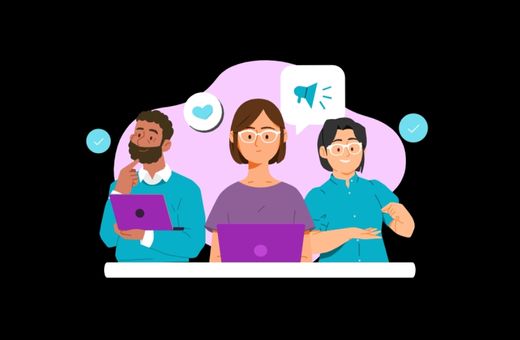 Promoting an event with partner organizations can be a great way to reach new audiences or get started.
Getting the word out about your events and business can be hard when you're just getting started. One of the quickest ways to jumpstart your reach is partnering with other organizations.
To find partners, you need to understand what the benefit is to them and find mutually beneficial arrangements. 
Here are some tips on how to find event partners, sponsors, and collaborators for any kind of event or celebration you plan on having in the future.
Join our newsletter to get our insights before anyone else.
The first step to finding partners is understanding your target audience. 
Who will be your ideal attendees? Does your event have a particular focus such as sports or food? 
Knowing these types of information can help you build a relationship with the right kind of people who share the same interests as your audience and can deliver resources you need to make your event successful. 
Collaborations are one of the best examples that illustrate how partnerships are important for success. The partnership between American Airlines and the NCAA was designed to celebrate the sport and business while leveraging both brands' strengths.
When Scale Omaha was starting a new event series in the area from scratch targeting new entrepreneurs in the technology space, they didn't have an email list or any audience. Marketing to an email list is a great method to promote an event, but it won't work if you have no subscribers. To jumpstart the events, they partnered with local organizations that were setup to serve entrepreneurs but were not hosting regular events like Nebraska Tech Collaborative and Greater Omaha Chamber. The partnerships were a win-win and drove the first wave of attendees for the monthly events.
Network with Other Businesses in Your Niche
The first step to finding partners is networking with other businesses in your niche. You can find people who might be interested in collaborating with you by reaching out on social media, attending events, and asking for referrals from friends or family members. You'll never know which opportunities are going to happen if you don't ask. Once you have a list of potential partners, it's time to narrow down the pool.
Narrowing your pool is necessary because every business has different needs and goals.
One way to do this is by narrowing it down by demographics (e.g., men vs women) or location (e.g., Midwest vs East Coast). With these filters, you'll see more about the needs of each business that might work for yours.
Reach Out to Prior Collaborators
Some businesses have networks of partners and collaborators. 
If your business has had partnerships in the past, reaching out to those people is a great way to find new partners. 
If you haven't found any previous collaborators, you can reach out to brands that are currently trending on social media platforms like Facebook. They may be looking for partners now too.
Keep track of your promotion tasks with our Free Event Promotion Checklist:
You can start by building an online presence. 
Hosting a contest makes it easy to attract potential partners. Include a wide range of prizes, and reach out to artists, businesses, and organizations in your town. If you've done your research, you'll know what type of partner will be a good fit for your event. 
It's up to you to pick the right partners for your event.
Ask for Referrals and Find Event Professionals
Your first step is to ask people you know who are already in the event business for a recommendation. 
If you can get a referral from someone who has experience working with events and knows a lot about how it works, then this will be your first step. You can also look on social media for hashtags that might lead you to the right people like #liveevent, #events, or #platinumclub. If you want to work with professionals, then look on LinkedIn and Google (in general) for individuals in the industry looking for new opportunities. 
If you still can't find anyone, then post an ad online or reach out to local companies that cater to events in your area. This is an easy way to find partners for your event without spending money on marketing yourself.
Stay Tuned to the News and Events Calendar
You should be using the calendar in your area to find out what events are coming up. You could also check with local businesses and organizations to see if they'd be interested in collaborating or sponsoring your event. 
Many business owners start off on social media platforms, like Facebook, Instagram, and Twitter, to promote their events. 
When you look for partners for your event, you should engage those that seem interested in what you have to offer. 
To do this, you can share a few details about what the event will entail and how it might benefit their business as well. If they show interest in partnering with you, then talk more specifics over email or phone.
Don't Forget Offline Marketing
The online marketing industry is changing. It's no longer enough to simply build a website and put up an ad. To succeed in the digital space, you need to be able to combine your online and offline efforts. 
Offline marketing is a way of getting your brand's name out there and making it easier for people to find you online. With this in mind, it's also important that you don't forget about offline marketing when you're focusing on online marketing. 
For example, if you were organizing an event that was a music festival, it could be wise to partner with local music venues and other music festivals to hang flyers. Make sure to ask permission and offer the same in exchange otherwise. If you just show up hanging flyers, you're likely to irritate the event organizers and get your flyers torn down.
If you're looking for a partner for your event, it can be difficult to find someone who will do what you want them to do. 
Here are some tips for finding your perfect partner:
Ensure your offer is unique and valuable to the partners specifically.
Be honest about the amount of work you expect from the company.
Provide information on how they can get involved in the process, such as a sample pitch email or an event promotion template.
Join our newsletter to get our insights before anyone else.