The Importance of Music Venue Events Beyond Hosting Bands
Whether you're an experienced music venue or just getting a music venue started, you're an essential part of your community. Beyond putting on music acts, we think these music venue event ideas can help you serve your community and grow your business.
When we think of music venues, the first thing that comes to mind is usually live performances by bands. However, music venues have the potential to be so much more than that.
Venues can be community centers for music lovers, places where people can come together to appreciate and celebrate their shared passion. Music venues can be a hub for creativity and inspiration, as well as a source of entertainment and socialization.
Music venues are important because they offer a space for local artists to showcase their talent and gain exposure. They also provide a platform for musicians to connect with new fans and network with other industry professionals.
But beyond live shows, there are many other creative event ideas that you can host to engage with your audience in unique ways and create lasting memories. From silent disco parties to vinyl listening parties, there are endless possibilities for creating experiences that go beyond just watching a band play on stage.
With over 25,000 event promotions under our belt, we've seen some pretty cool events. Let's dive into it.
Why Music Venue Event Ideas?
The purpose of this article is to explore some creative music venue event ideas you can host beyond traditional live performances by bands. These ideas will not only help you attract new audiences but also add diversity to the types of events offered at your venue.
By thinking outside the box and hosting events such as industry meetups or DJ battles, music venues can create memorable experiences that cater to different tastes in music and entertainment.
Partnering with a new, creative promoter can expand the possibilities for your venue. Letting them experiment with new event formats can be a big win for everyone.
We hope this article inspires venue owners and event promoters with fresh ideas on how you can take your venue experience beyond just hosting bands.
Silent Disco Parties
Silent Disco Parties Silent disco parties have been gaining popularity in recent years, and they provide a unique experience for attendees. A silent disco involves guests wearing wireless headphones that are connected to multiple DJs or music sources.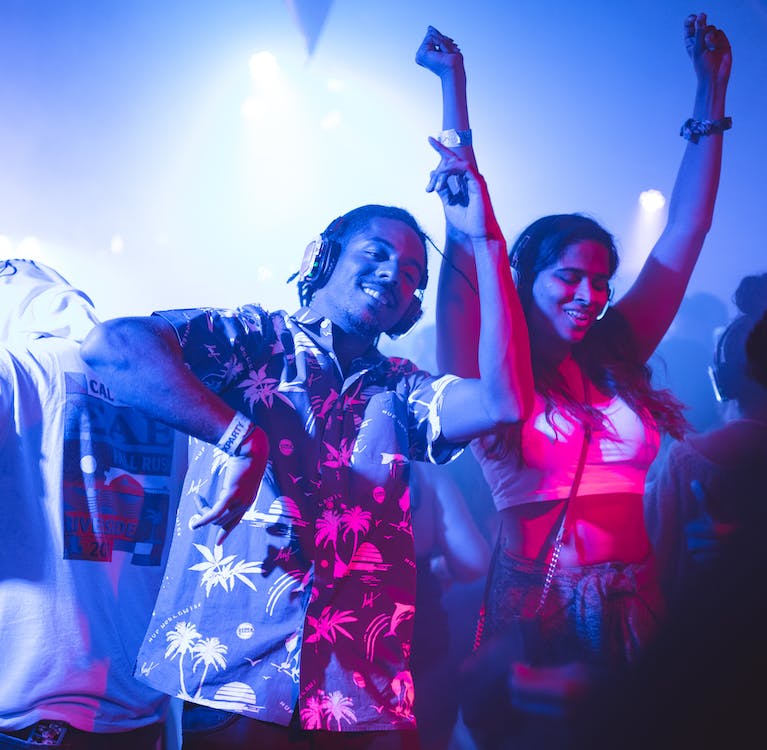 Guests are able to switch between different genres of music and dance without any loudspeakers blaring music throughout the venue. The concept of silent discos originated in the early 2000s at outdoor festivals where noise restrictions were enforced, but it has since become a popular event format at indoor venues as well.
A great example is NFM's Silent Disco at Maha Music Festival. They three DJ's playing at the same time each with their own color. Listeners can switch between channels on their headset and it will change colors to the DJ playing that channel.
It adds some fun competition to look around and see a wave of colors changing to red while you're still holding it down to green.
NFM allows attendees to join for free as long as they sign up with their email address. This is a great lead generation method for retailers using events to boost their brand.
Hosting a silent disco party can offer several benefits for music venues beyond the usual band performances.
First, it can provide an alternative option for patrons who may not be interested in live bands or concerts.
Second, it allows venues to host events even when there are noise restrictions or curfews in place that could otherwise limit traditional music events. In addition to being able to host events later into the night with minimal noise complaints from neighbors, silent discos also require less sound equipment than traditional concerts or DJ sets.
As a result, silent discos can be more cost-effective for both music venues and event organizers while still providing an exciting and immersive experience for attendees.
Finding the technology for a silent disco is the first hurdle to hosting one of these events. If they prove popular enough, it is likely worth buying the equipment yourself. To try out the format though, you can rent through a company like Silent Parties or the many other alternatives out there.
Hosting a silent disco party can help diversify the offerings of your music venue and attract new audiences who are looking for something different than just live performances from traditional bands and musicians.
Looking for more inspiration? Check out our list of 19 Event Types That Dominated Our 19,153 Promotions In 2023.
Karaoke Nights
Let the Crowd Take the Stage
Karaoke nights are a great way to get your audience involved in the show. The popularity of karaoke has grown over the years. In fact, the karaoke market is projected to surpass $ 6.8 Billion by 2030. People love singing along to their favorite songs, and karaoke provides an opportunity for them to do just that.
Karaoke is also a great way to attract people who may not typically attend live music events. So how does it work?
Essentially, you provide a stage, a microphone, and a list of songs for people to choose from. Guests sign up for their turn on stage and then perform their chosen song with the lyrics displayed on a screen.
Tips for Hosting a Successful Karaoke Night
Hosting a successful karaoke night takes more than just providing equipment and song choices. Here are some tips on how to make your karaoke event stand out:
Choose your song list carefully – Make sure you have a wide variety of songs from different genres and decades so everyone can find something they like.
Embrace the theme – Consider having themed karaoke nights such as "80s night" or "Disney classics". This will attract fans of specific genres or movies.
Provide backup singers – Have some professional singers available as backup in case someone is struggling with an especially challenging song.
Encourage participation – Offer incentives such as drink specials or prizes for those who perform or sing along with friends.
Promote your event – Use social media platforms like Facebook or Instagram to let people know about your upcoming karaoke night event. Make sure to submit the event to relevant local community event calendars. Following these tips can help ensure that your next karaoke night is not only fun but also successful in terms of bringing in new customers and generating buzz about your venue!
Multi-Genre Art Showcase
Art showcases can be taken to the next level by merging multiple mediums together. The energy of bringing the whole creative community together to collaborate on an event is invigorating.
RAW Showcases are a stellar example of this. I've personally attended or painted at 3 RAW showcases and all 3 were memorable experiences that brought the venues to life in a new way. As an attendee and an artist it was a great showcase.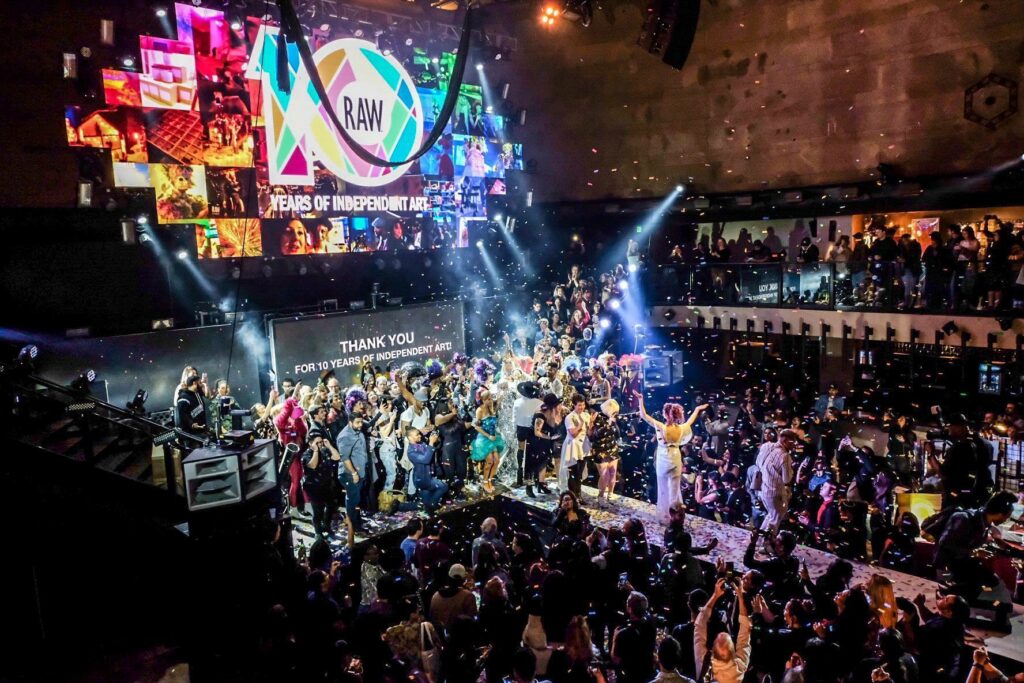 The experience of a RAW showcase includes screening short indie films, a sprawling art gallery featuring painters, photographers, and visual artists, live performances, fashion shows from local designers, and vendor booths featuring local artisans and makers. There's a little bit of everything. It also becomes a hub of networking for up-and-coming artists of all crafts.
Hosting a Multi-Medium Artist Showcase At Your Music Venue
You can organize an event like this yourself. It's quite a logistical challenge, that's why leaning on an organization that has experience like RAW can be helpful.
RAW recently changed their business model to allow local organizers to have exclusive license through PLATFORM by RAW Artists. Instead of their team organizing the events, they give you access to their systems and technology to run the events yourself.
The venue is typically the biggest expense for these sorts of events, so if you already own a venue you have a huge advantage.
DJ Battles: The Perfect Way to Showcase Your Venue's Sound System
DJ battles have been a part of the music industry since the 1980s and remain popular today. These battles allow DJs to showcase their skills and creativity while competing against each other. Hosting a DJ battle event at your music venue is a great way to attract crowds and increase your venue's visibility in the music community.
The concept of DJ battles originated in the Bronx, New York, during the early days of hip hop. DJs would compete against each other by showcasing their turntablism skills, using vinyl records to create unique beats and samples.
Over time, these battles evolved into more elaborate competitions that included technical challenges such as scratching and beat juggling. Today, DJ battles are held all around the world and are an important part of many music festivals and events.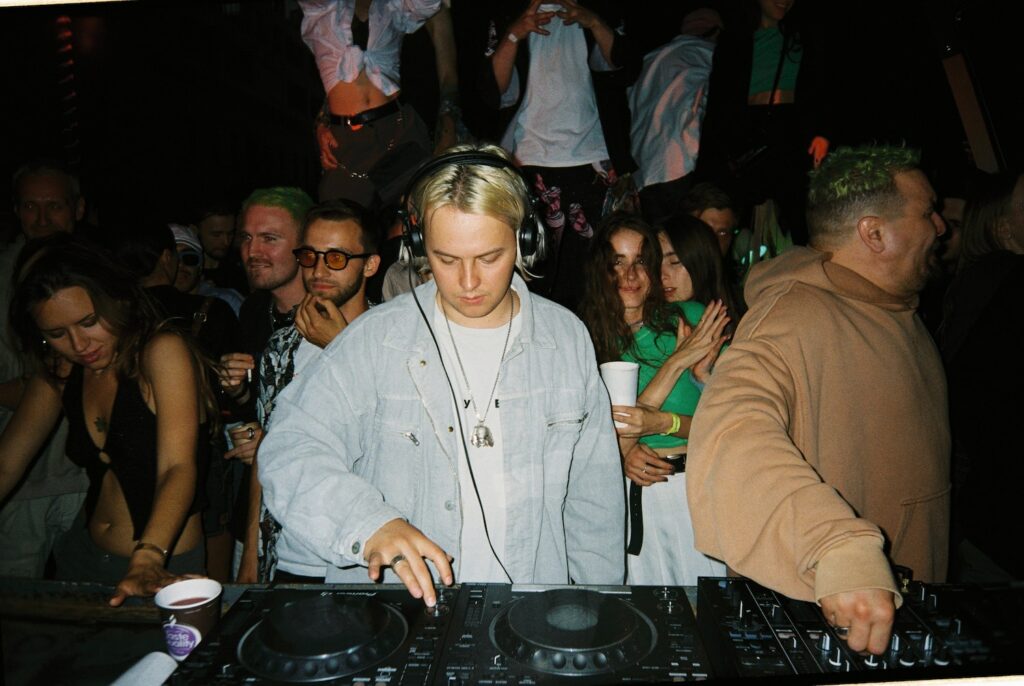 How to Organize a DJ Battle Event at Your Music Venue
Organizing a successful DJ battle event requires careful planning and attention to detail. Here are some tips on how to get started:
Set clear rules for the competition: Decide on what type of gear will be allowed (turntables, CDJs or controllers), length of each round, judging criteria etc.
Find judges who understand turntablism artistry: Look for experienced DJs or turntablists who can recognize technical skills as well as creativity
Publicize your event well in advance: Use social media platforms like Facebook or Instagram to promote your event so that it reaches potential audience
Prepare facilities needed for contestants: Provide turntables, mixers as well as additional equipment like speakers or headphones if needed
Provide prizes that are worth competing for: The winning DJ should receive prizes that match their effort it took them such as gift certificates or merchandise from sponsors. Hosting a successful DJ battle event takes some effort but can be highly rewarding.
It's a unique way to showcase your venue's sound system and attract new crowds who may be interested in other events you offer. By following these tips, you can create an unforgettable event that will leave everyone buzzing and excited for the next one.
Art Battle: A New Mode of Artistic Competition
An Art Battle is a live art competition where artists compete against each other in a time-limited challenge to create artworks on canvas.
I recently wrote about how these sorts of events are becoming more popular in the Promoter Pulse Newsletter. I attended one locally at an art gallery and music space that blew me away.
Artists use various mediums and tools to showcase their skills and creativity within a set timeframe, typically 20 minutes per round. The audience plays a crucial role by voting for their favorite artworks, determining the winners who advance to further rounds or events.
Art Battles often combine art creation with live music performances, creating a unique and interactive atmosphere that engages both artists and attendees. It is an exciting event that celebrates artistic talent, fosters community, and provides a platform for artists to showcase their skills and connect with art enthusiasts.
How do you run an art battle?
Running an art battle can be an exciting and engaging event for a music venue or organizer looking to bring artists and art enthusiasts together.
Whether you're a community organizer, a gallery owner, or a socially conscious entrepreneur, hosting an art battle can help you foster creativity, celebrate artistic achievement, and create a vibrant artistic community.
Here's a guide on how to run an art battle:
Apply To Be A Host: 'Art Battle', 'ArtBattles', and 'Live Competitive Painting' are internationally registered trademarks of Art Battle International Inc. You'll need to apply to be an art battle organizer to host one of these events at your music venue.
Selection Process: Artists interested in participating in the art battle can submit their work and apply online. As the event organizer, you can review the submissions based on quality and availability of competition space. Selected artists will receive official invitations via email, and they need to complete a confirmation form to participate.
Event Setup: Prepare the venue for the art battle by setting up easels, canvases, palettes, and mixing plates. Ensure that there is enough space for artists to work comfortably. If necessary, arrange for additional art supplies, such as brushes and palette knives, or encourage artists to bring their own tools. Display the provided acrylic paint and ensure it is easily accessible to all participants.
Event Format: Divide the participating artists into two qualifying rounds, each lasting 20 minutes. The top two painters from each round, determined by audience vote, will advance to the third and final round. In the final round, the artists will paint on a new canvas, competing for the ultimate title.
Competition Rules: Depending on the type of art battle, you can choose between two rulesets: Classic Art Battle Rules or Art Battle Open Materials Rules. The Classic rules emphasize consistency and fairness, where artists use only the provided acrylic paint and non-mechanical tools. The Open Materials rules allow artists to bring a wider range of tools and mediums, promoting varied techniques and increasing artwork value.
Painting Process: Prior to each round, instruct the artists on when to prepare their palettes. Artists in round one should prepare their palettes 10-20 minutes before the timer begins, while artists in round two can do so during the first round. Artists voted into the final round should prepare their palettes as soon as their names are announced. Throughout the event, announce the remaining painting time to keep artists and the audience informed.
Voting and Auction: Encourage the audience to participate in the event by voting for their favorite artworks. You can facilitate the voting process through the Art Battle App, allowing attendees to vote, bid, and follow their preferred artists. Additionally, organize a silent auction for the artworks created during the art battle, with 50% of the proceeds going to the artists. Inform the artists about the auction timeline and payment methods.
Event Winners: At the end of each round, announce the winners based on audience votes. The winning artists will advance to higher levels of competition, such as regional, national, or international tournaments, depending on the location. Art Battle will contact the winners with further details.
By organizing an Art Battle, you can create an engaging and memorable experience for artists and attendees alike.
Feature live music or a stellar DJ to really tie in the music community of your venue.
The event provides artists with a platform to showcase their skills, fosters a sense of community, and offers a unique opportunity for art enthusiasts to witness the creative process in action.
Open Mic Nights: Building a Community of Musicians
Open mic nights are a popular event format for music venues, allowing musicians of all levels to showcase their talents in front of a live audience.
For those who may be unfamiliar with the concept, open mic nights are essentially a platform where musicians can perform in front of others and gain exposure. These events provide an opportunity for aspiring artists to get some experience performing live, network with other musicians and industry professionals, and even get discovered.
For music venues, hosting an open mic night can have numerous benefits that extend beyond simply filling the space with patrons. It's an excellent way to showcase local talent and build rapport within the community.
It helps establish your venue as a destination for up-and-coming musicians seeking performance opportunities. An open mic night can be a great way to generate positive word-of-mouth buzz that translates into more business down the line. Some venues use it as a way to discover new talent they'd like to book for paid shows on more lucrative nights or open for bigger touring bands that are coming through.
Tips on How to Promote Your Open Mic Night Event
The success of your open mic night event depends not only on how well you organize it but also how well you promote it. Here are some tips on how to promote your event effectively:
Carefully select a host: Find a local musician who is well-connected with other musicians and has their own draw of local fans. Offer to pay them a few hundred dollars a week to host a the recurring event at your venue.
Leverage social media: Use platforms like Facebook and Instagram to create buzz about your event by sharing photos or videos from previous events or teasers featuring performers scheduled for upcoming events. There are many more types of posts you can make about an event than you may realize. Open up the schedule for people to book slots to perform ahead of time and tag them in the post when they are accepted. This way all of their friends will see the post in their feed too. You can have your host manage this, but share it on your socials too.
Share to local media outlets: Promote the open mic night to local media outlets to gain attention from casual event-seekers and musicians that haven't tied into the community yet.
Partner with local businesses: Collaborate with other businesses in your area by offering discounts at your venue when customers show receipts from participating restaurants or shops nearby.
Create visually appealing promo materials: Posters/flyers should have eye-catching designs that reflect the vibe of your venue while also including key information such as event date, time, and rules for performers.
By promoting your open mic night event effectively, you can attract a diverse group of performers and patrons that will help to establish your music venue as a hub for local talent.
Music Trivia Nights: The Perfect Blend of Music and Fun
When it comes to hosting events at music venues, trivia nights are an excellent way to change it up. They provide a great opportunity for people to come together and enjoy their love of music while engaging in some friendly competition.
Music trivia nights can be successful at any type of music venue, as they appeal to a wide range of audiences. Plus, they're easy to organize and have a low overhead cost.
So what exactly is a music trivia night? It's pretty much what it sounds like – participants answer questions about various aspects of music, such as artists, albums, genres, and lyrics.
The questions can be general or specific depending on the target audience of the event. For example, you could host an all-90s rock music trivia night if you want to appeal specifically to that demographic.
Creating Engaging Questions
The key to hosting a successful music trivia night is creating engaging questions that keep participants interested and entertained throughout the event.
One way to do this is by mixing up the question format – asking both multiple choice and open-ended questions keeps things interesting and allows for all levels of knowledge in the crowd. Another tip is to make sure your questions are challenging but not too difficult.
You don't want your participants getting discouraged because they can't answer any question correctly! Be sure also to focus on different decades or genre from time-to-time so you don't leave anyone out.
Throw in some visual elements like audio clips or album covers for bonus points or challenges throughout the game – these interactive elements make it more fun for everyone involved!
With these tips in mind, you're well on your way towards creating an unforgettable music trivia night experience that everyone will enjoy!
Vinyl Listening Parties: The Nostalgic and Engaging Event for Audiophiles
Vinyl listening parties have been around for decades, originally stemming from the popular record listening clubs of the 1950s.
These parties have experienced a resurgence in recent years as audiophiles rediscover the warm, authentic sound of vinyl records over digital music streaming. Music venues can tap into this trend by hosting your own vinyl listening parties to attract new patrons and create a unique experience for music lovers.
The benefits of hosting a vinyl listening party are numerous. It's an opportunity to showcase a venue's high-quality sound system and acoustics.
Vinyl records offer an engaging way to connect with music fans on a deeper level, as guests can bring their own records or listen to the venue's collection while discussing their favorite tracks with fellow attendees.
These events also provide an opportunity for networking and community building among music enthusiasts who share similar tastes in music.
Tips for Hosting an Engaging Vinyl Listening Party
To host a successful vinyl listening party at your venue, you'll need to consider several factors.
First and foremost is sound quality – make sure your equipment is top-notch and that your acoustics are optimized for optimal listening enjoyment.
You'll also want to ensure that you have ample seating available so guests can sit comfortably while enjoying the music. When it comes to selecting records to play at your event, you may want to consider curating a specific theme or genre that will appeal to your target audience.
Alternatively, you could invite attendees to bring their own records or vote on what they'd like to hear in advance of the event via social media polls or surveys. Don't forget about refreshments!
Vinyl listening parties often include food and drinks in addition to music – consider offering themed snacks or cocktails that tie into the era or genre of music being played. With the right planning and attention to detail, a vinyl listening party can be a memorable experience for all who attend.
Live Podcast Recording
If your music venue has a stage and a sound system, it can be the perfect place to host live podcast recordings. Live podcasts have become increasingly popular over the last few years, as they offer an opportunity for fans to experience their favorite podcasts in person.
Music venues that host live podcast recordings can attract a new crowd of fans who are interested in the topics discussed on these podcasts. When hosting a live podcast recording event at your music venue, it's important to pay attention to the acoustics of the room.
You'll want to make sure that the microphones and sound system are set up properly so that everyone in attendance can hear what's being said. You should also consider offering food and drinks during the event, as this will encourage people to stick around and socialize after the recording is over.
Conclusion
There are many creative event ideas that music venues can explore beyond just hosting bands.
From silent disco parties to vinyl listening parties and even live podcast recordings, there are many ways for music venues to engage with their audiences and attract new fans.
By diversifying your offerings and thinking outside of the box, your venue can become more than just places for live performances; it can become community hubs where people come together to share their love of music and entertainment.
We hope this article has inspired you with some great ideas for events at your own music venue.
Remember: there's always something new you can try! Try stuff out and let people vote with their feet.
With a little creativity and planning, your music venue could be home to some truly unforgettable events that keep fans coming back again and again.
Want help promoting your events and advice on how to make your events more exciting? Click here to learn more about how we help successfully promote thousands of events per year.