OMAHA, June 4, 2023 — Taste of Omaha is one of Omaha's biggest events. The annual food festival is held in Omaha, Nebraska with over 100,000 attendees. The three-day event features food from over 100 local restaurants, live music, entertainment, and activities for the whole family. This year the festival was hosted in Ralston, near the Liberty First Credit Union Arena and The Granary District.
"Omaha has a tremendous reputation for fantastic restaurants and food companies."

Mike Mancuso, Event Producer.
Vesta, the Ralston-based event marketing technology company with an event discovery app for the Omaha area, partnered with Taste of Omaha to share a list of activities and vendors at the festival. The list also enabled turn-by-turn directions to the vendors or activities. Because the event was in a new location this year, hundreds of attendees used the app each day of the festival to find their way around.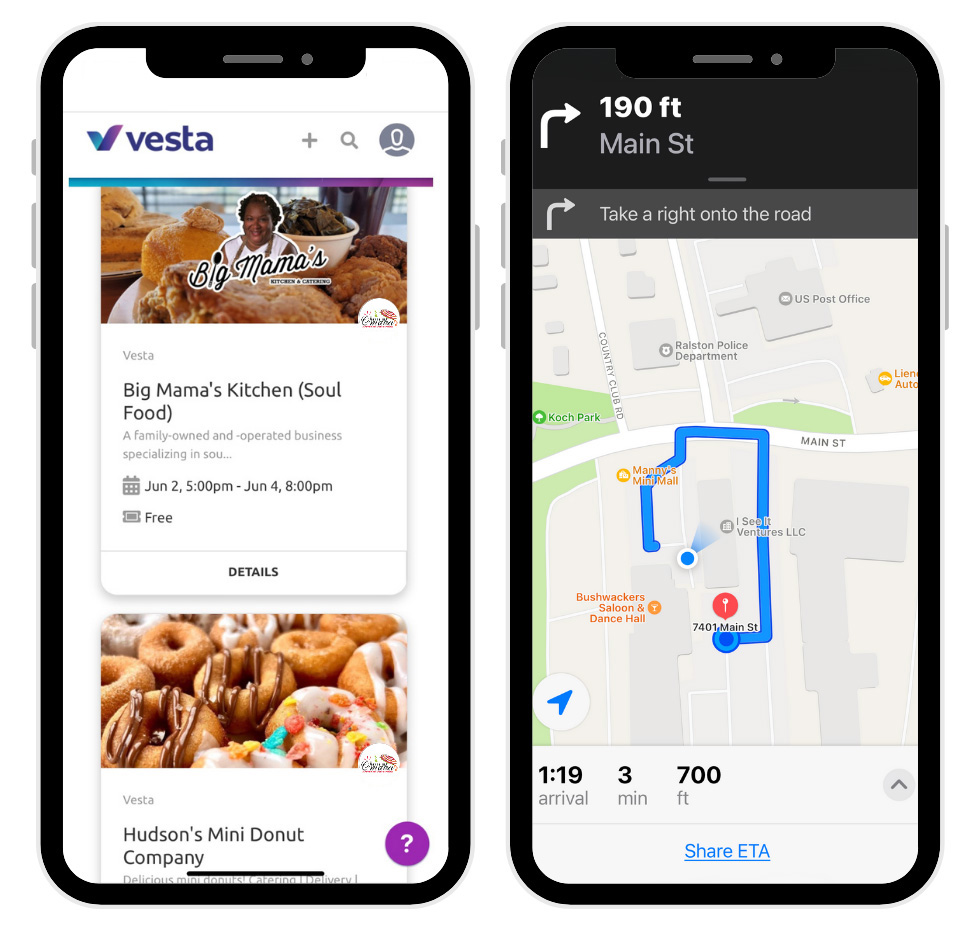 Attendees simply scanned one of the many QR codes around the event to pull up a list of all the activities and vendors in alphabetical order. They could then click on the listing to see more details. They could also click the "Directions" button that would open their default map app and give them turn-by-turn directions to the exact coordinate of that vendor or activity.
"We were really excited by the chance to help connect Taste of Omaha vendors and attendees. We thought it would be great if attendees could simply scan a QR code and get a guide to all of the different vendors at Taste if Omaha, with photos of their dishes, and turn-by-turn walking directions to locate their booth. This is something we provide at a larger scale to the entire Omaha community with our mobile app, so scaling it down to the level of a festival was a really fun new way to work with events."

Billy Martin, Co-Founder of Vesta
Taste of Omaha had another successful year despite rain over the weekend of the event. Vesta hopes to continue to build out tools that can help event organizers add more and more value to their attendees' experiences.
If you live in the Omaha or Minneapolis-St.Paul area, check out the Event Vesta mobile app to find the best things to do in your city.
If you organize or promote events, we'd love to connect and help you promote your events.