More than 51 million shoppers participate in Small Business Saturday. Having solid Small Business Saturday event ideas can help your business stand out amongst the 33.2 million small businesses across the U.S.
Small Business Saturday was first launched in 2010 by American Express with the aim of encouraging consumers to support local businesses amidst the frenzy of Black Friday and Cyber Monday. This day serves as a reminder to prioritize neighborhood shops and establishments, which are often overshadowed by big-box retailers.
Both digital and in-person events are a great way to engage local shoppers during Small Business Saturday and the surrounding shopping holidays.
Purpose of Small Business Saturday
Small Business Saturday is a grassroots movement that places emphasis on local entrepreneurship and encourages communities to rally behind their neighborhood businesses. It is an opportunity for small businesses to showcase their unique products, services, and offerings.
The purpose of Small Business Saturday is not only to boost sales for these establishments but also to foster a sense of connection between business owners and community members. It serves as a call-to-action for consumers to shift their spending habits towards supporting local enterprises.
Building in-person events into your Small Business Saturday marketing strategy can further develop relationships face-to-face with members of your community. Many small businesses report boosted holiday season sales after strong foot traffic during Small Business Saturday events.
Small Business Saturday Event Ideas
Outdoor Street Fair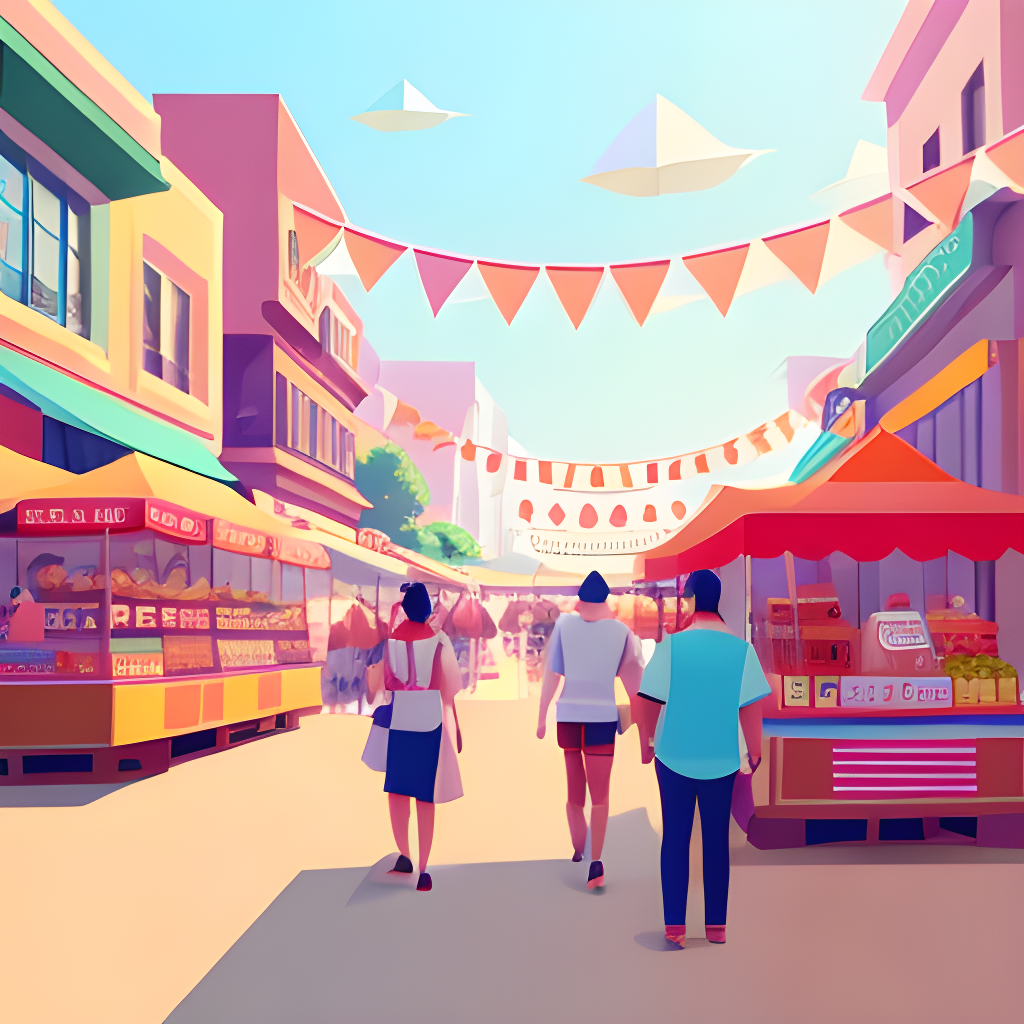 An Outdoor Street Fair is a fantastic event idea for Small Business Saturday that brings the community together in an exciting and vibrant atmosphere.
Imagine the streets lined with colorful booths, each showcasing a different local business. As you stroll through the fair, you're serenaded by live music and entertained by various performers making the festivities even more memorable. Let's not forget about the mouthwatering aromas wafting from food trucks parked nearby, offering a delicious array of diverse cuisines to tantalize your taste buds. It's a welcome escape from the corporate craziness of Black Friday and Cyber Monday.
If you're a small business yourself, you can generally find these Outdoor Street Fairs somewhere in your community around Small Business Saturday or throughout the holiday season. You can always take the initiative too if nobody else in your neighborhood is organizing one. Being the organizer yourself is a lot of extra work but can guarantee your business gets visibility and is well connected in your community.
Other event organizers like music venues, wellness spaces, or breweries could also organize an Outdoor Street Fair. It's a great way to build goodwill within your community and drive a lot of in-person engagements during the start of the holiday season.
Shop Hop Challenge
If you're looking for a way to engage shoppers in a fun and interactive way, organizing a Shop Hop Challenge is sure to be a hit!
Create a passport-style guide listing all participating stores and encourage customers to visit as many as possible.
To add an extra layer of excitement, offer discounts or prizes for those who collect stamps or stickers from multiple stores.
For added collaboration and exposure, reach out to neighboring businesses outside your immediate area and invite them to participate in the challenge as well. By expanding the scope of the challenge, you create an even more enticing experience for customers who get to explore multiple local establishments.
We used to participate in one of these at the art gallery I used to run in rural Pennsylvania. It always drove a good amount of family foot traffic during the early part of the holiday season and we'd see returning customers all season that originally came during the shop hop.
Pop-up Markets in Unconventional Spaces
Why limit your marketplaces to traditional settings when you can transform empty warehouses or parking lots into unique pop-up markets?
Innovating on the classic event idea allows local artisans and craftsmen/women to showcase their one-of-a-kind products in unconventional spaces that add an element of surprise and intrigue.
Imagine stepping into an empty warehouse transformed into a bustling marketplace filled with vibrant handmade crafts, exquisite artwork, and other locally produced treasures waiting to be discovered!
To enhance visitors' engagement, consider organizing interactive workshops or demonstrations where attendees can learn new skills or witness the creative process firsthand.
Community Scavenger Hunt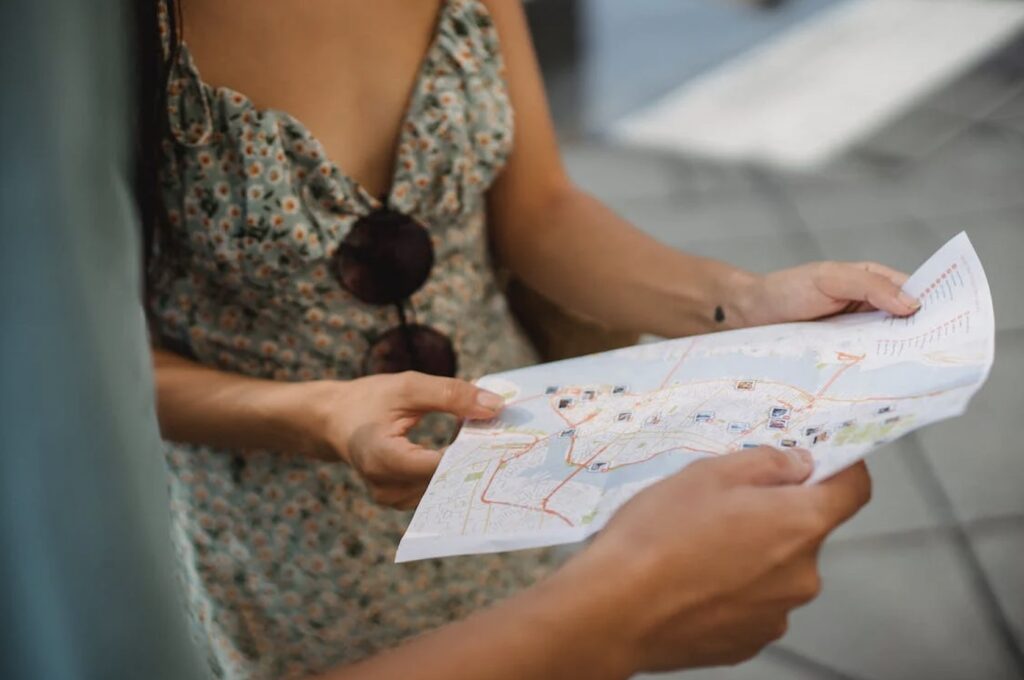 Unleash your inner adventurer by hosting a Community Scavenger Hunt that leads participants on an exciting quest to discover various local businesses.
Create a list of clever clues that guide participants from one place to another, encouraging them to explore different neighborhoods and uncover hidden gems along the way.
Take the scavenger hunt to the next level by incorporating historical landmarks or local trivia into the clues, adding an educational twist to the experience.
To incentivize participation and reward their efforts, offer prizes sponsored by participating businesses, such as gift cards or exclusive discounts for future purchases.
Promote the events on your local community event calendars to attract locals and visitors looking for fun things to do in the community.
Taste of Local Cuisine Festival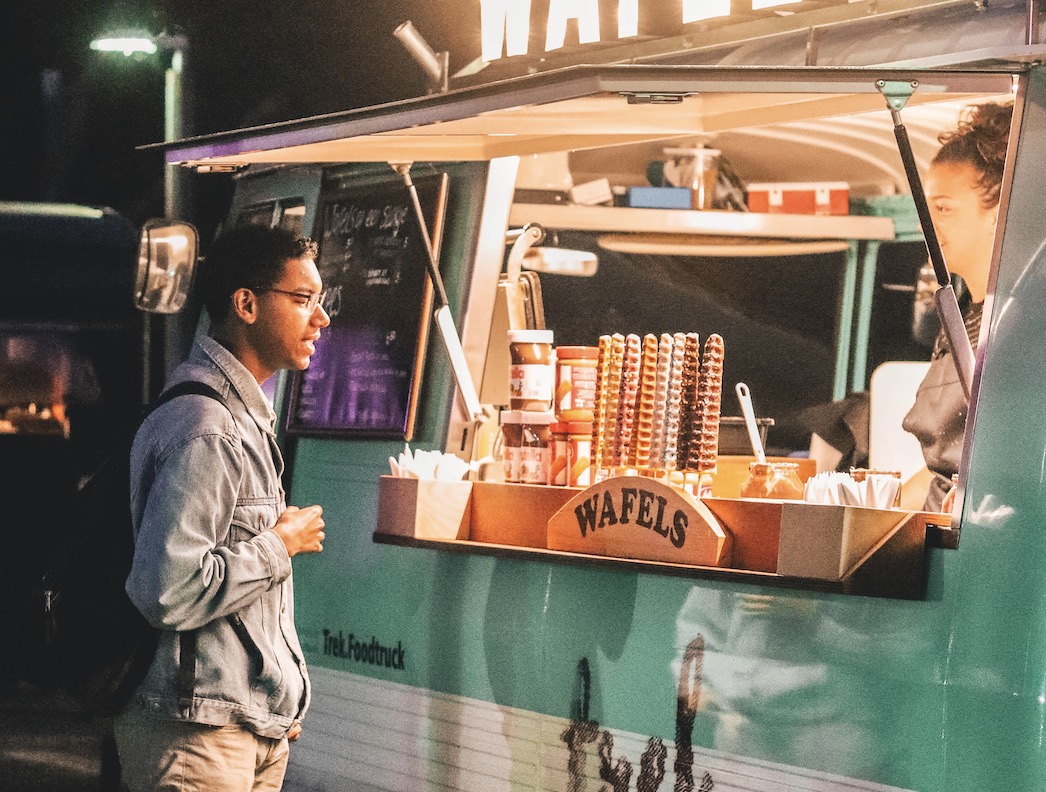 If there's one thing that brings people together like nothing else, it's food!
Collaborate with restaurants in your community to host a Taste of Local Cuisine Festival during Small Business Saturday.
This mouthwatering event gives restaurateurs a chance to shine by offering special menus or dishes exclusive to the festival.
From traditional comfort foods to international delicacies, this type of festival showcases the diverse culinary traditions within your community and satisfies even the most discerning palates.
Spice it up with live cooking demonstrations and food samples add an interactive element that engages attendees and leaves them craving more!
Benefits of Hosting Events for Small Business Saturday
Increased foot traffic and visibility for local businesses
One of the major advantages of hosting events on Small Business Saturday is the potential to attract a larger number of customers to your local business. By organizing an engaging event, you can create a buzz in the community and draw people in who may not have otherwise visited your establishment.
This increased foot traffic not only leads to immediate sales but also exposes more individuals to your brand, products, and services. It helps to create a lasting impression that can result in future visits or recommendations to family and friends.
It is especially powerful during the early days of the holiday season. I've worked in marketing for local businesses and events for over a decade and see this play out season after season. The businesses that can engage with customers early in the season are able to keep the momentum going through the shopping surge until the end of the year.
Do your best to incentive patrons sharing their SMS numbers or emails with you by promoting a holiday giveaway at the event. Those emails and cell phone numbers are incredibly valuable during the holiday seasons as you try to drive sales.
Opportunities for cross-promotion among small business owners
Collaborating with other small businesses during events on Small Business Saturday opens up avenues for cross-promotion. By joining forces with neighboring establishments, you can collectively promote each other's businesses and products while creating a sense of unity within the community.
For example, you could offer special discounts or vouchers that customers can use at partner stores, encouraging them to explore different local businesses.
This type of collaboration not only builds stronger relationships among small business owners but also widens your customer base as you tap into each other's networks.
Strengthening community bonds through shared experiences
Events held on Small Business Saturday provide an excellent opportunity to foster a sense of camaraderie within the community. By organizing activities that encourage interaction and participation, such as scavenger hunts or outdoor street fairs, you create shared experiences that bring people together.
These events give locals a chance to connect with their neighbors while supporting local businesses simultaneously. Strengthening these community bonds is crucial for creating a supportive environment where small businesses can thrive.
Encouraging repeat customers through engaging activities
Engaging activities during Small Business Saturday events can significantly impact customer loyalty.
Offering unique experiences, such as live cooking demonstrations or workshops, not only attracts new customers but also encourages existing ones to return.
Engaging activities add value to the shopping experience and provide customers with memorable moments that they will associate with your business.
When people feel a connection and enjoyment during an event, they are more likely to become repeat customers who continue to support your small business long after Small Business Saturday has ended. Hosting events on Small Business Saturday can have numerous benefits for local businesses.
It increases foot traffic and visibility, creates opportunities for cross-promotion among small business owners, strengthens community bonds through shared experiences, and encourages repeat customers through engaging activities. By capitalizing on this special day dedicated to supporting local businesses, you can create a lasting impact on both your business's success and the overall well-being of the community.
Tips for Planning a Successful Small Business Saturday Event
Start Early and Set Clear Goals. It's important to start planning well in advance. Determine your objectives, whether it's increasing sales, attracting new customers, or fostering community engagement. Set specific goals that are measurable and realistic to guide your planning process.
Collaborate with Local Businesses and Organizations. Reach out to other local businesses and community organizations to collaborate on the event. This not only helps share the workload but also strengthens the sense of community participation. Consider hosting joint meetings or brainstorming sessions to come up with creative ideas that cater to different interests within your community.
Promote Your Event Strategically. Utilize various marketing channels such as local community calendars, social media, email newsletters, local newspapers, and radio stations to promote your event effectively. Create engaging content that highlights the unique aspects of your event and encourages people to participate. Leverage hashtags related to Small Business Saturday when promoting on social media platforms.
Plan Engaging Activities and Special Offers. Ensure that your event offers activities and incentives that will entice people to attend and support local businesses. Consider live performances from local artists, interactive workshops, or demonstrations relevant to your industry, or even exclusive discounts or giveaways for attendees during the event.
Conclusion
Small Business Saturday is an incredible opportunity for local businesses to shine within your communities while fostering connections with customers old and new.
By implementing these tips for planning a successful Small Business Saturday event, you can create an unforgettable experience that not only boosts sales but also strengthens community ties.
Want help promoting your events and advice on how to make your events more exciting? Click here to learn more about how we help successfully promote thousands of events per year.