The events module at the top of a Google search page is commonly referred to as the "Google events box." This feature displays a list of events that are relevant to the search query, and it provides information such as the event name, location, date, and time. 
The Google Events Module is designed to help users discover and learn about events that are happening in their area or related to their interests. It is an easy way for users to find information about local events and activities, and to quickly see when and where they are taking place.
The way that Google pulls in events sometimes pulls from many sources and can cause mistakes that cannot be fixed because the process is automated. While far from perfect, the Google Events Module is a great way to reach thousands of searches per month looking for things to do in your city.
In this post we explain how the Google Events Module works and how we help events maximize their chances of appearing in that top 3 spot on Google.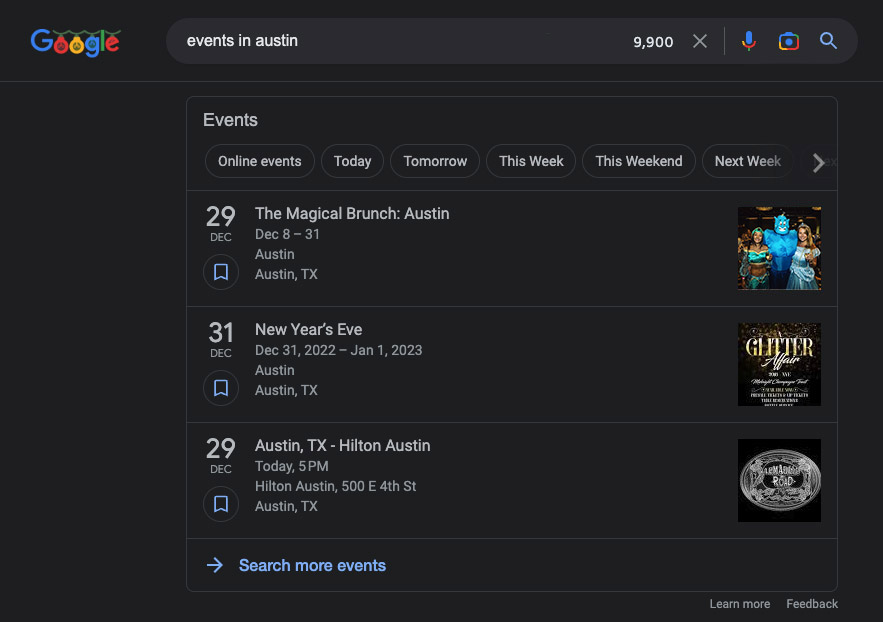 How Google Events Module works:
Google's Events Module pulls event listings directly from websites and apps that the events are listed on.
For Google to pull in those event listings, the websites they're listed on need to programmatically display the event listings correctly, by using Google's preferred Event Schema markup.
Event Vesta ensures your events make it on Google Events Module:
Our website displays this Event Schema Markup correctly, as do many event calendars that we post to. It takes a few days for Google to crawl all of the websites on the internet and find events that have schema set up correctly.
If Google crawls your event on EventVesta.com first, it will pull the event from us. If it crawls your event on a different website first, it will pull from it from that website instead (as long as it has the correct schema markup
The two reasons why events do well:
They're great, broadly interesting events that people want to engage with on Google's Events Module, which improves their rank.
Top event calendar sources from media outlets like The Austin Chronicle and Do512 can often be listed as the source that Google pulls from. For many of our customers, Event Vesta is responsible for posting to those media outlets.
Event Vesta posts your events to a lot of websites, and many of those websites are viewed as respectable local news sources in the eyes of Google.
Google finds these events on a lot of different websites, which likely increased SEO credibility in the eyes of Google's ranking algorithm as well.
In conclusion, the Google Events Module is a useful feature that allows users to discover and learn about events in their area or related to their interests. It is able to pull event listings from various sources, but sometimes mistakes can occur due to the automated process.
By using the correct Event Schema markup and posting events on reputable websites, events can maximize their chances of appearing on the Google Events Module.
Factors such as being a broadly interesting event and having a strong SEO presence can also improve an event's ranking on the module.
Streamline Your Event Promotion With Event Vesta's Promotion Services
Join the 500+ event promoters using Vesta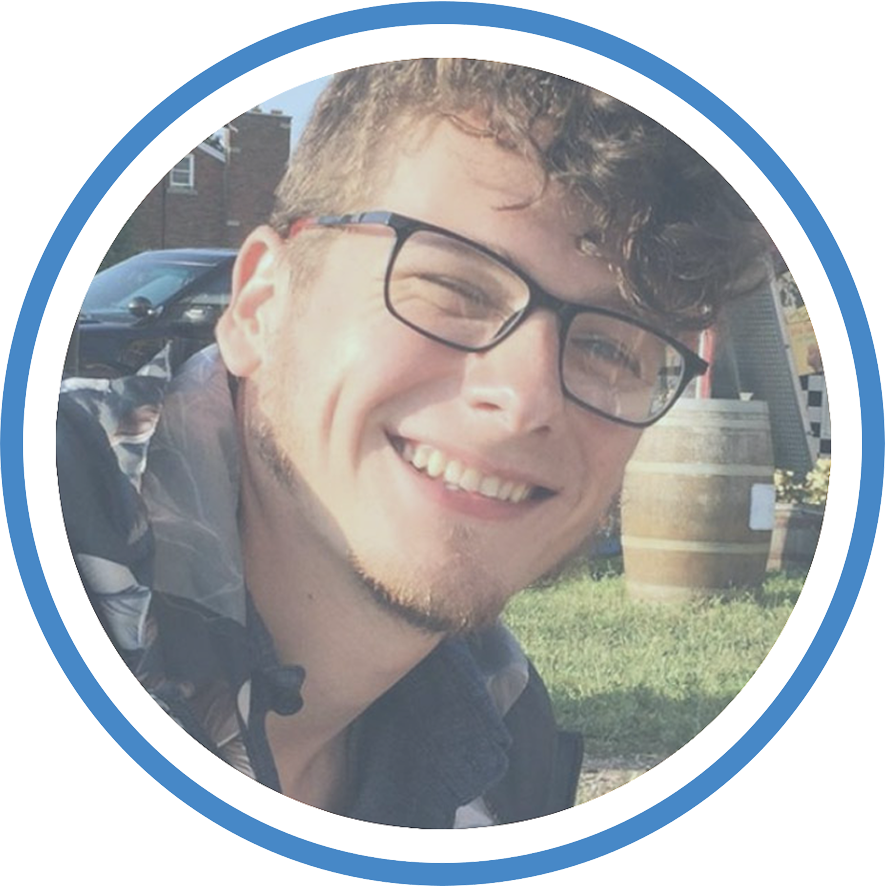 Craig is the Director of Marketing at Event Vesta. He is also Director of the event organization Scale Omaha that cultivates a startup community in Omaha, Nebraska.  Previously he was VP of Marketing at Beeso Studio, President of the Board of Directors at Winker Gallery of Fine Art, and spent nearly a decade in event technology in Austin, Texas and Pittsburgh, PA.