Museums play an important role in engaging with culture and history. Keeping current audiences and engaging with new audiences is the challenge of every modern museum. Creative events can bring patrons through the door and create the habit of visiting your incredible space. These creative event ideas for museums should help spark some inspiration to engage new audiences.
The Importance of Engaging New Audiences for Museums
Engaging new audiences is not just a fleeting trend; it is a necessity for the survival and growth of museums.
Traditionally seen as exclusive institutions catering mainly to art connoisseurs or history buffs, museums are now recognizing the need to reach out to wider demographics.
By expanding your audience base, museums can foster a greater appreciation for art, history, science, and culture among people from all walks of life. Museums play an important role in our society by offering a platform to learn and explore our shared heritage.
Engaging new audiences allows these institutions to break down barriers and stereotypes associated with museum visits. It fosters inclusivity by inviting individuals who may not have considered themselves "museum-goers" before.
The Benefits of Creative Event Ideas in Attracting Diverse Visitors
Creative event ideas inject fresh energy into the traditional museum experience.
They offer a chance for visitors to engage with your exhibits in unconventional ways that appeal to different interests and tastes.
Thinking outside the box and organizing themed nights dedicated to specific subjects like art or science allows museums to cater directly to niche audiences while simultaneously attracting those seeking unique experiences.
Museums have a unique advantage as event hosts: museums are unique, often beautiful spaces.
Collaborating with local artists or organizations enhances the museum's appeal by combining different artistic disciplines or integrating scientific concepts into displays. It's also a great way to expand the reach of your marketing through these partners' audiences.
These collaborative exhibits spark curiosity among visitors who might not have previously considered visiting a museum. Or it can re-engage old patrons by giving them a new reason to come back.
By showcasing the intersection of various art forms and knowledge domains, museums can create immersive experiences that resonate with diverse audiences.
Themed Nights: Exploring the Depths of Art, History, and Science
Imagine stepping into a museum after hours, when the atmosphere is charged with anticipation and excitement.
Themed nights offer an excellent opportunity for museums to cater to diverse interests and engage new audiences in a captivating way. By organizing evenings centered around specific themes like art, history, or science, museums can create an immersive experience that transcends traditional exhibitions.
During an art-themed night, for instance, visitors can explore galleries adorned with masterpieces from different eras while sipping on wine and engaging in lively discussions with fellow art enthusiasts.
The museum could also host live painting demonstrations by local artists or even offer interactive workshops where visitors can try their hand at various artistic techniques under the guidance of expert instructors.
Masquerade Ball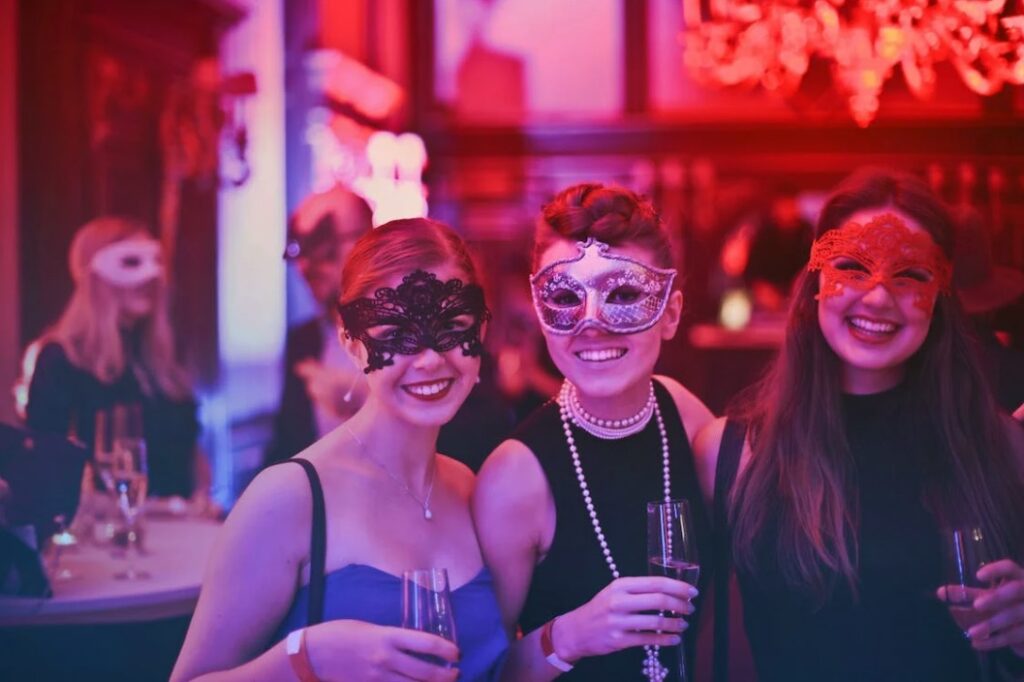 Many of the examples from our Creative Event Ideas for Indie Promoters post would also work as great themed nights for museums.
Some of the most successful events take inspiration from other industries and put those events in a unique space or with a unique spin.
One of our favorites from that post that would work wonderfully in most museum spaces is a Masquerade Ball.
This enchanting affair channels the spirit of Venetian masquerade balls, infusing your museum with an aura of mystery and allure.
Invite your guests to don exquisite masks, setting the stage for an evening of intrigue and discovery.
Transform your museum's interior with opulent draperies in rich, beautiful hues, complemented by delicate hints of gilded accents and the warm, flickering glow of candlelight that weaves enchanting shadows throughout the space.
Whether you choose to host this gala within the museum's traditional galleries or seek out unconventional settings like renovated churches or Art Deco buildings nearby, the result will be a visual masterpiece.
Elevate the experience with live music performed by a talented string quartet or a soulful jazz ensemble, creating a musical backdrop that transports attendees to another realm. Delight your guests with a selection of exquisite hors d'oeuvres, elegantly served on silver trays, and champagne poured into crystal flutes.
As the night unfolds, introduce elements of surprise and wonder, much like the unexpected treasures found within your museum's exhibits. Really take it to the next level if you have the budget and mesmerize your guests with captivating fire dancers (or use LED lights as to not risk the valuable artwork or artifacts) or graceful aerial acrobats, infusing the evening with astonishment and leaving an indelible impression.
Events of this caliber exude sophistication and offer the potential for premium ticket pricing, making them a worthwhile investment for your museum's cultural offerings. They may also make fantastic fundraisers to attract affluent patrons.
We held an annual Masquerade Ball at the art gallery where I used to be in charge of events. It was our most successful fundraiser and anticipated by patrons year-round.
Collaborative Exhibits: Where Art Meets History and Science
Collaborative exhibits provide a unique opportunity for museums to partner with local artists or organizations to create captivating displays that blend disciplines seamlessly.
Imagine walking through a gallery where historical artifacts come alive under the skilled brushstrokes of contemporary artists.
Or perhaps exploring a scientific exhibition showcasing cutting-edge research alongside visually stunning installations by renowned sculptors.
These collaborative exhibits bridge gaps between different fields of knowledge while offering visitors fresh perspectives on familiar subjects.
Pop-Up Installations: Unleashing Curiosity in Unexpected Locations
Intrigue lies in unexpected encounters, and nothing piques curiosity more than stumbling upon something extraordinary where it is least expected.
Pop-up installations provide museums with an exciting way to capture the attention of passersby by setting up temporary exhibits in unconventional locations. Picture stumbling upon a modern sculpture garden nestled among trees in a bustling urban park.
Or perhaps encountering an interactive history exhibit that materializes inside a vacant storefront, drawing visitors into the past with immersive storytelling techniques. These pop-up installations not only attract attention but also create unique opportunities for museums to engage with new audiences who may not typically visit traditional museum spaces.
Interactive Workshops and Demonstrations
Artistic Workshops: Unleashing Creativity through Hands-On Exploration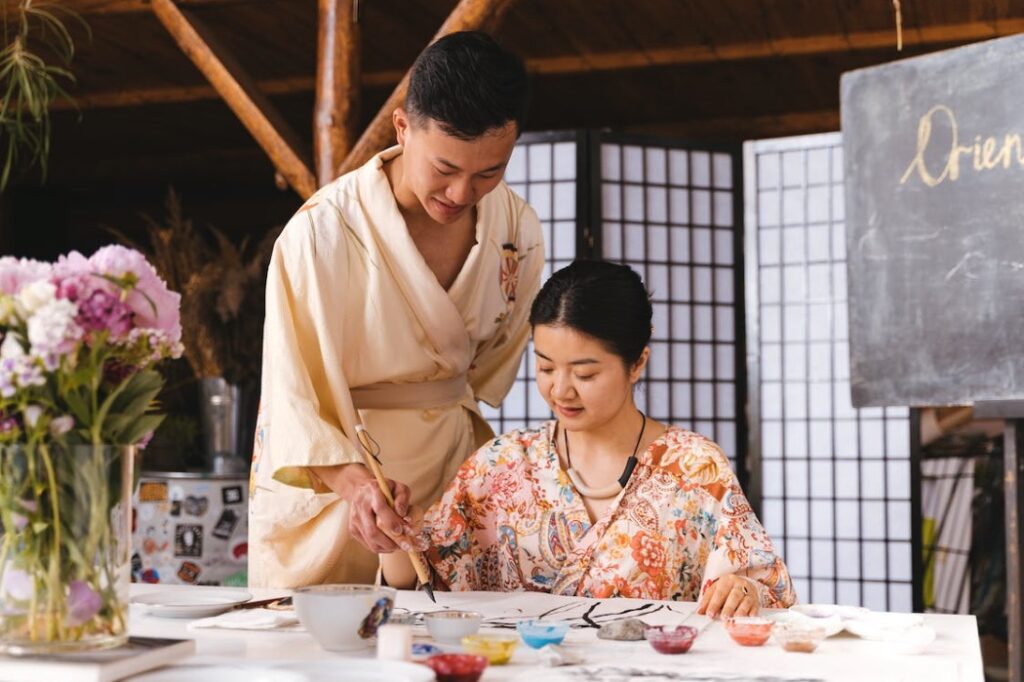 Art has an incredible power to captivate and inspire, making artistic workshops a fantastic way to engage new audiences in museums.
Imagine walking into a museum gallery buzzing with activity, where visitors of all ages and backgrounds gather around workstations, eagerly immersing themselves in the world of painting, sculpture, or other artistic techniques. Led by experienced artists who exude passion for their craft, these hands-on sessions offer participants a unique opportunity to unleash their creativity and produce their own masterpieces.
In an artistic workshop, attendees can explore various mediums, from oil paints to watercolors or even clay. They can experiment with different brush strokes or sculpting techniques under the guidance of skilled instructors who provide insightful tips and tricks.
These workshops could focus on recreating famous pieces from the museum's collection or encouraging participants to express their own interpretations through art. By actively engaging visitors in the creative process rather than just passively observing artwork on display, museums foster a deeper connection with their audience while nurturing individual expression.
Science Demonstrations: Igniting Curiosity through Hands-On Experiments
Science is often perceived as complex and inaccessible; however, museums have the power to change that perception by organizing lively science demonstrations that showcase fascinating principles in a fun and engaging manner. Picture entering a museum exhibit where enthusiastic scientists eagerly conduct live experiments right before your eyes! Through interactive displays, visitors can witness chemical reactions transforming substances into vibrant colors or see physics principles come alive through captivating demonstrations.
These science demonstrations aim to ignite curiosity among visitors of all ages by making scientific concepts tangible and relatable. Whether it's demonstrating the properties of magnets or explaining light refraction using prisms, these hands-on experiences allow participants to actively participate in scientific exploration.
Furthermore, experts leading these demonstrations provide accessible explanations, encouraging questions and discussions, and helping visitors connect the dots between the experiments and real-life applications. By creating an environment that fosters scientific inquiry and discovery, museums become dynamic spaces where learning becomes a thrilling adventure.
Historical Reenactments: Bridging the Gap between Past and Present
History can sometimes feel distant or disconnected from our modern lives. However, museums can bridge this gap by organizing historical reenactments that bring crucial moments in history to life through interactive performances and reenactments.
Picture stepping into a museum gallery transformed into a scene from ancient Rome or witnessing the signing of an important historical document recreated with meticulous attention to detail. Through these immersive experiences, visitors can directly engage with history as they witness pivotal moments unfold before their eyes.
Historical reenactments not only captivate audiences but also deepen their understanding of past events by providing experiential learning opportunities. Visitors can interact with actors portraying historical figures, asking questions about their motivations or even participating in scenarios that reflect the challenges faced during specific time periods.
These interactive performances enable visitors to emotionally connect with history on a personal level, fostering empathy and allowing them to explore different perspectives. By blurring the boundaries between past and present through captivating reenactments, museums create unforgettable experiences that transport audiences across time and evoke a profound appreciation for our shared heritage.
Technology Integration
Augmented Reality (AR) Tours
Imagine stepping into a museum and suddenly finding yourself transported back in time, standing right in the middle of an ancient civilization or witnessing a defining moment in history. With augmented reality (AR) tours, museums can offer their visitors an extraordinary and immersive experience like never before.
By providing AR-enabled devices, such as smartphones or tablets, visitors can explore exhibits with a digital overlay that enhances their understanding and engagement. Through AR, visitors can view 3D models of artifacts, access additional information through interactive pop-ups, or even witness historical events unfold right before their eyes.
Imagine holding up your device to a seemingly ordinary-looking painting and seeing it come to life with animations or hearing the artist narrate the story behind it. These tours not only make learning fun but also allow visitors to engage with the content on a deeper level by promoting curiosity and interactivity.
Virtual Reality (VR) Experiences
Virtual reality (VR) has revolutionized the way we experience entertainment, and now museums are embracing this technology to transport their audiences into different realms. Through VR experiences, museums can create virtual environments that enable visitors to explore historical eras or immerse themselves in fictional worlds related to the museum's theme.
Picture yourself wearing a VR headset at a museum exhibit dedicated to ancient Egypt. Suddenly, you find yourself wandering through the bustling streets of Cairo or standing face-to-face with pharaohs inside majestic temples.
These virtual journeys offer an unparalleled level of immersion and can be educational as well as awe-inspiring. Whether it's exploring distant galaxies or walking alongside dinosaurs in prehistoric landscapes, VR experiences allow museums to provide thrilling adventures while igniting curiosity and creating lasting memories for their visitors.
Gamification Elements
Museum visits don't have to be limited to passive observation; they can be transformed into exciting adventures through the incorporation of gamification elements. By integrating game-like elements such as scavenger hunts, quizzes, or challenges into museum tours, visitors are encouraged to actively engage with the exhibits and explore different aspects of the collection. Imagine embarking on a treasure hunt throughout the museum, searching for hidden clues that lead you to a valuable artifact or a secret chamber.
Or perhaps you find yourself competing with friends or other visitors in a quiz that tests your knowledge about the museum's collection. These interactive twists not only make learning fun but also encourage collaboration and friendly competition among visitors.
By incorporating gamification elements, museums can cater to diverse audiences and create experiences that are both educational and entertaining. It allows visitors to interact with the exhibits in unconventional ways while providing an opportunity for deeper engagement and active participation in the learning process.
Sensory-Focused Events
Silent Tours: A Unique Experience for the Visually Impaired
Imagine stepping into a museum and being led through its treasures without saying a word. Silent tours are a remarkable concept designed specifically for the visually impaired, offering them an opportunity to explore art and history in an entirely new way. In these tours, guides use descriptive language to vividly describe the exhibits, allowing visitors to form mental images of what they cannot see.
Additionally, touch-based experiences are incorporated, enabling visitors to feel sculptures or artifacts under careful supervision. This immersive approach fosters a deep connection between the visitor and the artwork, creating a profound experience that transcends visual limitations.
Multisensory Exhibits: Engaging Visitors on Every Level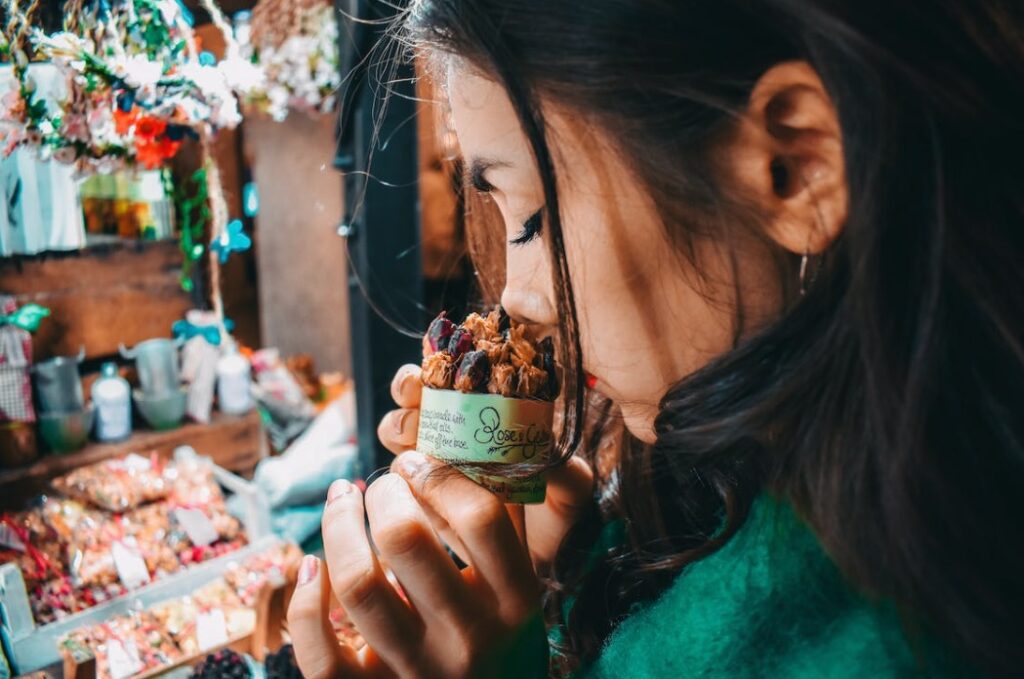 Museums have long relied on visual engagement to captivate their audience, but what if we could enhance that experience by appealing to multiple senses? Multisensory exhibits do just that by incorporating scents, sounds, and textures into the display. Imagine walking into an exhibit showcasing ancient Egypt and being greeted by the rich aroma of sandalwood and myrrh.
As you explore further, soft sounds of desert winds serenade you while textured panels allow you to touch replicas of hieroglyphs or pottery fragments. By engaging various senses simultaneously, these exhibits create a fully immersive environment that brings history or art alive in ways previously unimagined.
Artist-in-Residence Programs
Inviting Artists: A Fusion of Creativity and Expertise
Artist-in-residence programs open up exciting opportunities for museums to collaborate with talented artists from different disciplines. By inviting artists into their spaces for extended periods of time, museums can foster unique creative exchanges between artists and visitors alike.
Artists can contribute in various ways such as creating new artwork inspired by the museum's collections, leading workshops for visitors to learn their methods, or even collaborating on site-specific installations. This blending of creativity and expertise not only adds a fresh perspective to the museum experience but also provides artists with a new platform to showcase their work and engage with diverse audiences.
Conclusion
Creative event ideas have the power to transform museums into vibrant hubs of inspiration and discovery.
From silent tours that enable visually impaired visitors to experience art through touch and descriptive language, to multisensory exhibits that transport us into different worlds, museums are becoming more inclusive and engaging than ever before.
As we continue exploring new frontiers in museum engagement, let us embrace these creative event ideas as catalysts for meaningful connections between people and culture. By continuously pushing boundaries and seeking imaginative ways to captivate our audiences, museums can truly become beacons of inspiration that leave an indelible impact on all who enter their doors.
Want help promoting your events? Click here to learn more about how we help successfully promote thousands of events per year.