After promoting 737 local Denver events, there's a few secrets we can share about unlocking your Denver event promotion.
The Denver area's event scene is dynamic just like the region itself. There's so many creative events that it takes a strong event marketing strategy to stand out.
You're in luck though, because you don't have to be the Red Rocks Amphitheatre or the Bellco Theatre to promote a successful event in the Denver area.
With this local event promotion guide, you'll be able to tap into a thriving event marketing ecosystem and make sure your event has the best chance of being seen (and loved) by locals and tourists alike.
Table of Contents (click to expand)
Denver Local Event Promotion Cost
How much does it cost to promote event locally in the Denver area?
Well, it depends. A lot.
There are plenty of ways to promote your Denver events for free. If you have a marketing budget to work with, you'll find even more ways to promote your event unlocked.
As always, there's a tradeoff for time and money.
A lot of the methods on this page could be done to promote your event for free. However, you'll spend a lot of time and energy.
On the flip side, if you have money to put towards your event marketing budget, you'll be able to access featured placements and automate much of the hard work that goes into promoting your events in Denver.
Managing Your Budget and Variety of Marketing Channels
Let's say you have $500 to spend promoting an event. You *could* spend that entire budget on Facebook Ads and geo-target users that are in the Denver area.
Actually, that's what a lot of people do. And you should probably spend at least some of that budget on targeted Facebook and Instagram ads.
However, a strong marketing strategy doesn't rely on just one marketing channel.
The reason is, you aren't going to reach everyone with that one channel.
Not everyone uses Facebook anymore.
Not everyone checks Instagram. (I don't).
Not everyone searches on Google.
You get the point.
No single marketing channel is going to reach everyone that should know about your event. And with social media marketing getting more crowded and more expensive, you'll want to consider some alternatives too.
Nailing Your Creative & Campaigns
One of the most important parts of your event promotion, regardless of where you post your event, is the creative.
The creative is all of the aspects of the promotion other than the place it is being promoted.
What are the graphics?
What's the title?
What's the description and call-to-action?
Are you using giveaways?
Have video to work with?
These are all the creative elements that matter a lot.
This specific page is all about local event promotion in Denver. Check out the rest of our blog if you want to learn more about titles that get attention, creative event promotion ideas, or eye-catching event images.
Now. Back to places to promote an event in Denver.
1. Harnessing Denver's Event-Focused Websites
Denver has a very active set of websites that list events and things to do around the region.
Vesta, our software, helps you automate posting to the best local event calendar websites in the Denver area very affordably. We've promoted 737 to these Denver event websites and which resulted in 42,417 clicks to ticket pages.
You can also post to most of these Denver event calendars yourself. It will just take you 15-20 minutes or more per site to format the event correctly, get through their signup process, and get the event posted.
With 13 top event calendars in Denver, that would take you over 4 hours per event to complete. Not impossible, but mind numbingly boring work.
While some of these sites are media outlets like 9News and Fox31, these event calendars are almost always managed by a different part of the company than the regular publications and programming.
What does that mean?
If you have a PR agency or you're submitting press releases to these media outlets (which we'll talk about later)– you usually still have to post to these event calendars separately. They're an entirely separate part of the business and while writers often pull events from their calendars, they usually don't post events to the calendars.
Promote your Denver events like Colorado Sake Co, Summer Brew Fest, New Terrain Brewing, Denver Comedy Underground, and more: learn more about Vesta.
List of Top Websites With Local Event Calendars
Here's a list of top websites with local community event calendars in Denver:
| Website | Monthly Visits |
| --- | --- |
| The Denver Post | 5.5 million |
| 9News | 7.9 million |
| FOX31 News (KDVR) | 4.5 million |
| Visit Denver (Denver.org) | 778,900 |
| 303 Magazine | 174,500 |
| Colorado Parent | 55,000 |
| Arvada Press | 47,200 |
| Front Porch | 25,400 |
| Colorado Community Media | 38,000 |
| Colorado Daily | 37,200 |
| Colorado Public Television (PBS12) | 31,000 |
| Golden Transcript | 32,800 |
| Patch Denver | 16,000 |
*Monthly visits from similarweb.com
These are somewhat sorted by number of monthly visits, but that doesn't mean that more visitors means a higher quality event calendar.
We often see Patch.com in most cities as a source of a high amount of clicks. The same is true for Visitors Bureaus like Visit Denver. The people that land on those sites are much more ready to buy a ticket for an event.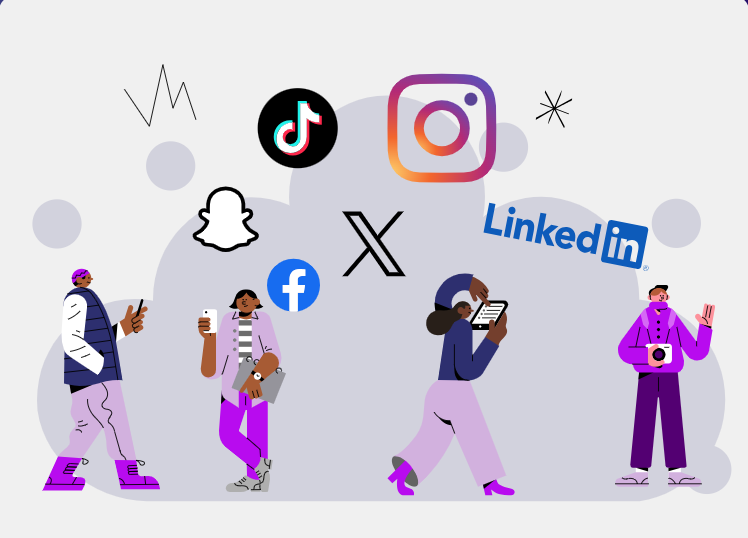 2. Leveraging Local Denver Influencers
While organic reach on social media has been declining for years, influencer marketing has risen as a way to reach users on social media.
Influencer marketing simply means collaborating with or paying social media influencers to promote your event. The tactic has actually been around a lot longer than social media.
Remember the ad reads that Lucille Ball and Desi Arnaz used to do during I Love Lucy?
Well me neither, but it's basically influencer marketing from the 1950s.
The reason influencer marketing works so well is because their audience feels like they have a relationship with them. They trust the influencer as if they are a close friend. Much more than any old ad popping up in their social media feed.
Influencer marketing is effective because the user has a para-social relationship with the influencer.
But who are the local influencers in Denver?
Identifying Denver's Event Promotion Influencers
In a moment, we'll share a list of event promotion influencers in Denver we've come across. You can always do your own research though.
Search for "local Denver places" and "Denver events" in TikTok, Instagram, or YouTube. You can also just search "Denver" or a specific neighborhood like "River North Art District" and see what profiles come up that have 1,000+ views or interactions with their posts.
A note on identifying influencers to work with: Follower counts and subscribers can be deceiving. The alorithms no longer give much priority to followers or subscribers. YouTube, for example, serves up most of its recommendations via recommended videos rather than the subscribe tab.
Also, followers can be bought. So can engagements, but it would be much more expensive to keep paying for fake engagements than a few thousand followers.
How much does it cost to promote an event with a local influencers in Denver?
Depending on the size and type of influencer, there are many ways to collaborate. Commonly, if an influencer is big enough you'll need to pay to collaborate with them.
Long gone are the days of giving some free tickets to get them to post about your event.
Sorry.
That might work on nano-influencers though. So if that's all you have to give, try it out.
A nano-influencer is just a name for a profile that has between 1,000 to 10,000 followers. Typically it would be important to identify that most of those followers are in the same niche or geographic region to make them valuable. You'll also need to stack interactions with many nano-influencers to have the same impact as a few posts from a more established influencer.
Paying a local influencer in Denver to promote your event will cost you anywhere from $50 – $500 dollars per post. Most of the more professional influencers will have packages where you can get a series of posts and collaborations for $500. Some will have even more extensive packages for thousands of dollars as well.
How to collaborate with event promotion influencers in Denver?
Check out our post on social media post examples for events to get some detailed ideas on types of posts you could ask an influencer to make for you.
However, most of the time they're going to have an established type of post they do and won't deviate from their aesthetic.
You'll have to get creative to see how you could fit your event or venue into their type of post.
Here are some quick ideas for promoting an event with an influencer:
Promote a giveaway. Get the influencer to promote a giveaway to their audience before the event happens. You can sweeten the pot by giving them the same reward. Think beyond just tickets. Can you give away an experience worth sharing about?
Video the experience. This only works if you are going to do more events, but video is very valuable. Just make sure you get the rights to use the video yourself later.
Interviews. If the influencer is somehow involved with your event (or could be), interview them!
Interactive posts. Ask the influencer to ask their audience a question to drive up engagements.
Let the influencer get creative. They know their audience better than anyone. Why not ask them for ideas on how to really get their audience excited about your event.
List of Popular Denver Influencers
Here is a list of popular local Denver influencers:
| Page Name | Followers |
| --- | --- |
| thedailytay | 443,000 |
| Denver Food & Scene | 410,000 |
| Mile High and Hungry | 115,000 |
| Alisha Alexandra | 56,300 |
| Anna Paige Morgan | 41,700 |
| Andrew | Your Denver Realtor | 40,500 |
| Rayna King Denver | 35,700 |
| ocn_eats | 33,900 |
| KAYTE DEMONT | 27,500 |
| Kelly Calvillo | 27,400 |
| denver.foodie | 23,400 |
| The Denver Ear | 17,300 |
| Channing | Denver Blogger | 15,000 |
| Denver Places | 1,093 |
*This is not an exhaustive list. These are some of the influencers we know of that have worked with our clients or seem likely to promote events in Denver.
3. Tapping into Denver's Local Media
Earlier we talked about event calendars on top Denver event websites, but what about media outlets? It's a key part of your Denver event promotion strategy.
Getting coverage from one of the Denver area's many newspapers, radio stations, and local Denver TV stations can create a massive lift in awareness for your event.
I got my start in digital marketing, but eventually found myself working at a local radio station. I saw quickly how influential local radio can be for reaching your community. Radio stations and traditional media, while sometimes struggling to compete for advertising revenue, still have significant reach in the Denver area. Even more importantly, people trust the local media in Denver.
Crafting Compelling Press Releases and Pitches
Getting local media to talk about your event can be challenging anywhere. This is especially true in Denver because there is so much competition.
There are so many cool things to do and to talk about.
How do you stand out?
There are a few important things to keep in mind when crafting a compelling press release or media pitch for your Denver event.
Highlight local relevance. Denver residents love to support local initiatives. Emphasize how your event contributes to the local community or aligns with Denver's values. Mention any local partnerships, sponsors, or the positive impact your event will have on the city.
Tell an engaging story: Craft your press release or pitch as a compelling story rather than a dry announcement. Use anecdotes, statistics, and quotes to make it engaging. Show how attending your event will be an experience, not just an activity.
Leverage visual content: Visuals are powerful. Include high-quality images, videos, or infographics that showcase what attendees can expect. Visual content can grab the attention of local media and their readers. Keep in mind that most media outlets won't accept images, PDFs, or videos via email. Create a page on your website or use Google Drive to host your files and offer to share the link via email.
Clear and concise information: Journalists receive hundreds pitches a day in a place as busy as Denver, so make it easy for them to understand the key details. Include the event date, time, location, ticket information, and contact details prominently. Use bullet points or subheadings for easy scanning.
Highlight your local influencer engagement: Remember us talking about engaging with local Denver influencers? Their endorsement and coverage can help you reach a broader audience in Denver.
Be thoughtful about timing: Plan your media outreach strategically. Send your press release or pitch well in advance to allow journalists enough time to plan their coverage. Also, consider any seasonal or local events that might impact the timing of your event.
Be personal. Research local journalists and media outlets that cover events similar to yours. Look for coverage of events somewhat similar to yours or about a subject that relates to your event. Reach out directly to those journalists when possible. Tailor your pitch to their interests and style. A personalized approach is more likely to grab their attention. Don't be afraid to ask them what editorial focus they have right now.
Practice polite persistence. Don't be afraid to follow up with journalists or media outlets after sending your initial pitch. Sometimes, a gentle reminder can make a difference. Be polite and courteous, but be persistent. We knows lots of journalists (just like booking agents) that NEVER respond to the first email; they want to see that you really care and that you're going to be professional about your follow-up. It's just one of the many ways they filter through their hundreds of requests.
Track your results: Monitor the impact of your media outreach. Track online mentions, social media engagement, and attendance to measure the success of your efforts. Use this data to refine your approach for future events.
If you're diligent, strategic, and professional about the way you manage your media outreach, you're likely to score some key coverage that can help you reach the masses in Denver.
Press and Media Interviews for Your Event
Beyond just a press release, interviews are a great way to get your Denver events promoted.
Keep in mind you really need to give a lot of advance notice to use interviews effectively for your events.
In your press releases and outreach to journalists, it can be a good idea to provide your contact information and share that you are available for interviews. Journalists love a feel-good local news story that relates to the Denver community.
You have to be responsive. Far too many times we've seen event organizers get responses from journalists at local media outlets about an interview… but they lose the opportunity because they take too long to respond. As an event organizer, you're insanely busy, but responding to that request for an interview promptly could be one of the highest return-on-investment promotion tasks you do.
If you get the opportunity to promote your event with a local Denver media outlet interview, make sure you prepare. Here are some tips to make the preparation process easier and more effective:
Know your audience and goals. Understand the media outlet's audience and tailor your message accordingly. If it's a newspaper that talks primarily to Colorado Parents, then make sure you're talking to the family-friendly nature of your event. Clearly define your interview goals, such as event promotion or expertise sharing.
Craft your message: Develop concise key talking points and memorable messages. Practice delivering your message in a clear and engaging manner with someone on your team or a friend.
Prepare for questions: Anticipate potential questions and practice your responses. Aim for natural and confident delivery. Find examples of other interviews about Denver events and see what kind of questions the interviewer asked the organizer.
Stay on message: Steer the conversation toward your key messages and politely redirect if needed. Keep the interview focused on your intended topics, like promoting your event.
Stay Calm and Confident: Practice relaxation techniques like breathing to stay calm during the interview. Maintain eye contact, speak confidently, and listen actively to the interviewer. Be prepared, but try not to hold onto an expectation of how the interview will go. Think of it as telling a friend about your exciting event and why it matters.
With some preparation and targeted outreach, you should have the best chance of using local media for your Denver event promotion.
4. Denver Area Radio, TV, and Newspaper Advertising
If you have the budget, advertising on Denver area radio stations, TV channels, and newspapers can be a great option to reach a targeted local audience.
Most of their websites will have an "Advertise With Us" page, just like this advertise page on 9News.
It might feel overwhelming to figure out what the best options are to promote your event through Denver media advertising.
We suggest you maximize what you can get through press releases and interviews before going the paid advertising route, however sometimes spending a little money with your local media company will win you some favor with them.
List of Local Media Outlets for Denver Event Advertisements
Whether you're going to buy advertising or reach out to journalists, we've compiled a list of some of the most engaged local media outlets to advertise your Denver area event.
5. Old Fashioned Flyer Distribution
Posters and flyers are a classic part of promoting events. In fact, Denver has a rich history of artistic posters that are now iconic.
Do posters still work to promote an event?
Yes.
There is added benefit because people now love to collect posters from their favorite events. Check out these classic sold out posters from Red Rocks Amphitheater! You can create limited edition posters, maybe signed by the performer or speaker, and sell them as premium merchandise for your event.
Keep in mind you'll need to design quite a few different image formats for your event. In addition to your poster, you'll need a cover image for your event that doesn't include all the text, and some social media post templates too.
Where to put up posters to promote a Denver event
Okay, you've designed the perfect event flyer. Now what?
You might be wondering where can you hang up flyers around Denver to promote an event?
First, go out around your neighborhood and put the flyer up where you can. It's a great idea to talk to the people working anywhere you want to hand out a flyer or have it posted. They're locals too and likely will think your event is pretty cool.
Check in at coffee shops, breweries, and community organizations to see if they have somewhere to post your flyers.
We'd give you a list, but there are 890+ coffee shops in Denver proper alone. And we all know how much Denver loves breweries too…
Start with the area surrounding your event. Leverage personal connections you have too. Then think of places that serve the same audience as your event.
You want to get your flyers up months ahead of time. Just like posting to local community event calendars, they're like an ad that you pay (with time or money) to get posted. The longer they stay up, the more valuable that investment was.
Guerrilla marketing tactics for event promotion
Another tried and true method of marketing your event is to have people hand out your flyers after a similar event. If you're promoting a comedy show in Denver, for example, go to a comedy club and catch people as they leave.
If that sounds daunting, that's because it is.
Just like any other event promotion tactic, you'll need a lot of time if you want to do it for free. Otherwise, you can hire a marketing agency in Denver that specializes in guerrilla marketing and street teams.
There's a list near the end of this page that has some of the top Denver event promotion companies to work with. Many of them have specialized services for guerrilla marketing and street teams.
6. Unlocking the Potential of Out-of-Home Advertising for Denver Event Advertising
When it comes to promoting events in Denver, the Mile-High City offers a diverse range of opportunities to captivate your audience. There's lots of driving going on in Denver, leveraging out-of-home advertising can be a significant channel for events looking to attract new customers, establish their brand, and expand their reach.
Denver's dynamic landscape provides a canvas for creativity, offering various out-of-home media formats to amplify your event promotion efforts.
Billboards: Making a Bold Statement
Denver's billboards are strategically positioned in high-visibility, high-traffic areas such as highways, major intersections, and primary arterials.
These iconic advertising structures allow you to broadcast your event message to a broad audience.
With an average cost of $500 for a four-week campaign, billboards deliver a median of 225,316 impressions in the Denver area, making them an efficient option to boost event attendance if you have the budget.
Digital Billboards: Dynamic and Eye-Catching
For a modern twist on traditional billboards, consider digital billboards.
Located in prime traffic areas, digital billboards enable you to showcase dynamic content and engage your audience.
Digital billboards in Denver have an average cost of $1,000 for a four-week campaign and generate a median of 40,866,904 impressions, ensuring your event gets noticed.
Street Furniture: Targeting Commuters
Street furniture advertising in Denver encompasses various elements such as bike share ads, transit shelter ads, bus bench ads, kiosk ads, and newsstand ads.
These media formats benefit from extended dwell times, providing ample opportunities to engage with prospective customers during their daily commutes.
The average cost street furniture ads in Denver is $404 for a four-week campaign, and generates a median of 330,424,104 impressions, making them a strategic choice for event promotion.
Wallscape Advertising: Impactful and Shareable Denver Event Promotion
Wallscape advertising in Denver offers prime real estate for your event message.
Known for their unusual shapes and sizes, wallscape advertisements are visible from a distance, making them impossible to ignore.
With an average cost of $15.6k for a four-week campaign, wallscape ads generate a median of 55,422,930 impressions, leaving a lasting impact and often becoming shareable content on social media.
Wildposting: Maximum Exposure on a Budget
Wheat pastings, also known as wildpostings, are a cost-effective out-of-home advertising format ideal for creating brand awareness in densely populated urban areas.
With an average cost of $4.21k for a four-week campaign, wildpostings generate a median of 44,614,504 impressions, offering maximum exposure for event promotion. They also tend to fit in with established guerrilla marketing for events and can leverage strong visual creative used for posters.
Transit Advertising: Targeting Commuters and Travelers
Denver's transit advertising options cover various modes of public transportation and high-traffic public areas.
Whether it's airborne banners, bus interiors, mobile billboards, or ads on taxis, transit ads allow you to connect with commuters and travelers effectively.
With an average cost of $14.4k for a four-week campaign, transit ads generate a median of 2,339,218,024 impressions, ensuring your event reaches a vast audience.
Choosing the Right Locations for Out-of-Home Advertising
To maximize the impact of your event promotion, consider placing your out-of-home media near popular tourist attractions, sports stadiums, universities, colleges, airports, and major highways. These strategic placements help your message reach your target audience effectively.
In Denver, you have a wealth of out-of-home media formats at your disposal:
Billboards: 1,756 options available
Street Furniture: 2,706 options available
Transit: 693 options available
Wallscape: 75 options available
Wheat Pastings: 49 options available
Airport: 533 options available
Windowscapes: 11 options available
Retail: 1,692 options available
*Numbers are according to AdQuick, an out-of-home ad buying platform.
When it comes to event promotion in Denver, out-of-home advertising opens the door to creativity and engagement, allowing you to make a lasting impression on your target audience.
Whether you choose billboards, digital displays, street furniture, wallscape ads, wildpostings, or transit ads, Denver's vibrant out-of-home landscape offers the perfect canvas for your event's success.
7. Top Denver Marketing Agencies for Events
Sometimes managing your event promotion by yourself is just out of the question. Hiring a marketing agency that specializes in Denver event promotion can help you focus on other parts of your business while knowing your event promotion is in good hands.
| Marketing Agency for Events | Primary Locations | Services |
| --- | --- | --- |
| Go Social | Louisville, KY and Denver, CO | Social Media and PR |
| 5614 Marketing | Denver, CO | Influencers, Brand Ambassadors, and Content Creation |
| O Hello Media | Denver, CO | Branding |
| Air Fresh Marketing | Multiple Cities | Event Staffing and Street Teams |
| RMNG Experiential Marketing | Nationwide | Experiental Marketing and Pop-Ups |
| Party Guru Productions | Denver, CO | Event Planning and Marketing |
| The Xcite Group | Denver, CO | Video |
| Bright Ideas Website Design | Denver, CO | Design and PR |
| Little Guy Branding | Omaha, NE and Denver, CO | Branding and Marketing |
| Black Spy Marketing | Denver, Co | Guerrilla Marketing |
Marketing agencies will often pivot and change their services. These marketing agencies all have had a focus on event marketing at some point or another.
Little Guy Branding, Black Spy Marketing, and Bright Ideas Website Design are all agencies that we've worked directly with their customers and have heard great things. The others all have promoted for very notable events or have extremely good reviews from other venues and event organizers.
Conclusion
Denver event promotion relies on a diverse range of channels and strategies for success.
From leveraging local event websites and collaborating with influencers to tapping into local media outlets, using traditional flyer distribution, and utilizing various out-of-home advertising options, event organizers in Denver have a wealth of promotional tools at their disposal.
Whether choosing to manage promotion independently or with the help of specialized marketing agencies, a comprehensive approach is key to making events stand out in Denver's dynamic event scene.
Hopefully this article has been helpful for you.
Additional Resources for Denver Event Promotion
Useful Tools for Event Promotion
You can take a deep dive on helpful tools for your event promotions through our Software Tools for Events: Comprehensive Guide For All Stages of Events.
Here are a few useful tools for event promotions:
Event Promotion Checklist
Sometimes the hard part of promoting your events isn't just knowing what marketing channels to use, it's also managing your to-do list for multiple events at one time.
We developed this event promotion checklist to help with just that. Used by hundreds of event organizers now as a starting point, you can access it for free to help organize your Denver event promotions.
Recommended Reading for Event Hosts In Denver
Below are some more blog posts and articles you might find helpful for promoting your events.